The oil tanker Hai Ha 18 carrying 900 tons of gasoline A92 caught fire after an explosion in the weekend in the northern port city of Hai Phong, Vietnam.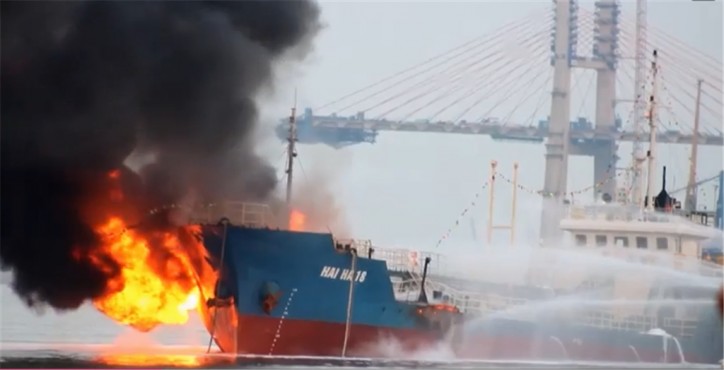 According to local media reports, the explosion occurred on board the tanker, docked at the petroleum terminal at 1640 LT on Saturday, March 10, 2018.
When the fire broke out, the tanker was pumping petrol ashore. However, a fuel pump malfunctioned, so the process was stopped for the ship to be pulled out of the wharf for repairs. An explosion occurred immediately after that, leading to the fire.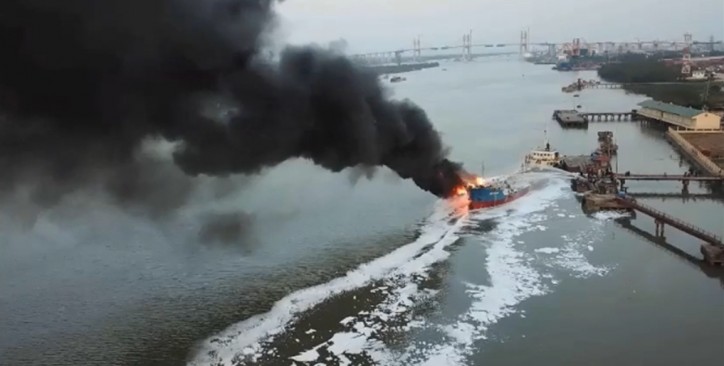 More than 400 firefighters, 15 fire trucks and one fire boat were sent to the scene to contain the fire. There are no reports of injured people so far. Nearby residents were alerted for possible evacuation.
The local authorities relocated the tanker to a safe area, where efforts to extinguish the fire continued.