Rolls-Royce has secured an extensive supply order from long-time collaborator Sanmar Shipyards for propulsion and deck equipment for tugboats the Turkish shipyard is building for various customers.
The scope of supply includes 42 Rolls-Royce US 205/255 azimuth thrusters for 21 harbour/terminal/escort tugs in the 60, 70 and 80 tonne bollard-pull range and high-pressure hydraulic towing winched for the 80 tonne models. All vessels are based on new designs developed by Canadian naval architects Robert Allan Ltd., exclusively for Sanmar.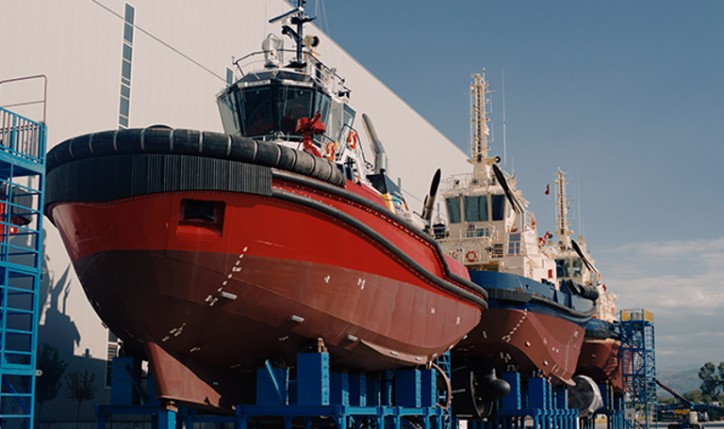 "We have delivered 150 azimuth thrusters to Sanmar in a relationship that spans 15-years," said Andrea Cerutti, Rolls-Royce Vice-President Customer & Sales, South Europe. "In addition to this, we supplied various equipment to milestone projects such as Borgøy, the world's first LNG-fuelled tugboat, and the 2017 delivered Svitzer Hermod, the world's first remotely-controlled commercial vessel. This new contract is another significant milestone in the Rolls-Royce-Sanmar partnership."
Unlike conventional supply agreements signed on a project-by-project basis, Rolls-Royce and Sanmar have entered into a framework agreement whereby Rolls-Royce will supply standard specification products for all the vessels across a two-to-three-year period. The agreement takes into account options on the standard product specification to cover specific demands and operational requirements.
"This new arrangement provides both parties with some significant advantages," said Gary Nutter, Rolls-Royce Director Customer & Propulsion. "For Rolls-Royce it provides good visibility, allowing us to optimise production. The benefits for the customer are that we can offer shorter lead times, secure production slots and the flexibility to customise the equipment in line with specific requirements. It's a win-win arrangement for both parties."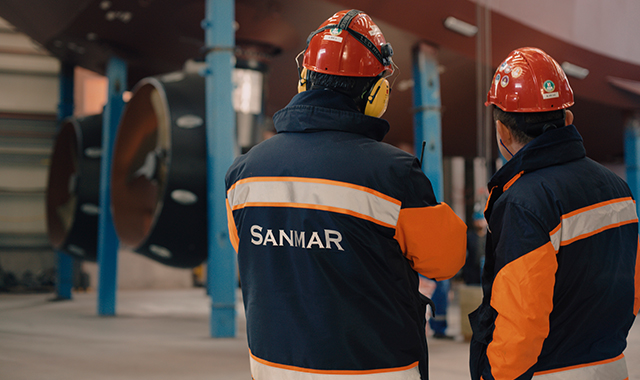 Ali Gurun, Sanmar Projects Director and Member of the Board, added: "The current order book for Sanmar tugs lends itself to this new procurement arrangement. Rather than having to create new supply agreement for each newbuild project, this new arrangement allows to effectively have a constant supply of Rolls-Royce equipment that we can adapt to meet our customers' requirements. This means we can potentially reduce build time and streamline the building process."
Sanmar's new portfolio of tug designs has two new additions, a versatile 25m Tractor tug that incorporates a hull that can be outfitted with 60 to 70tonnes Bollard pull and a 29m ASD tug which can accommodate up to 90 tonnes of Bollard pull.
Source: Rolls-Royce