A 400,000-ton ore carrier, Ore Tianjin, was delivered to Brazil's iron ore giant Vale in the coastal city of Qingdao in east China's Shandong Province on March 22, 2018.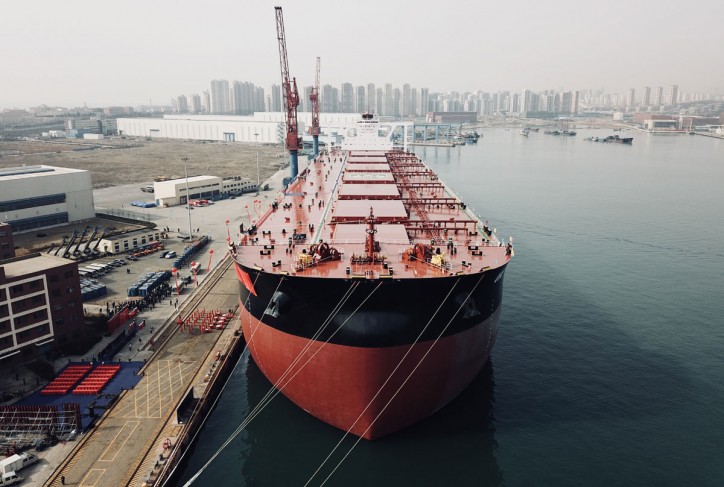 The domestically-built ship can carry more than 6,600 railway cars of ore.
The giant ship was built by Qingdao Beihai Shipbuilding Heavy Industry, a subsidiary of China State Shipbuilding Corporation, for China Merchants Energy Shipping and ICBC Leasing.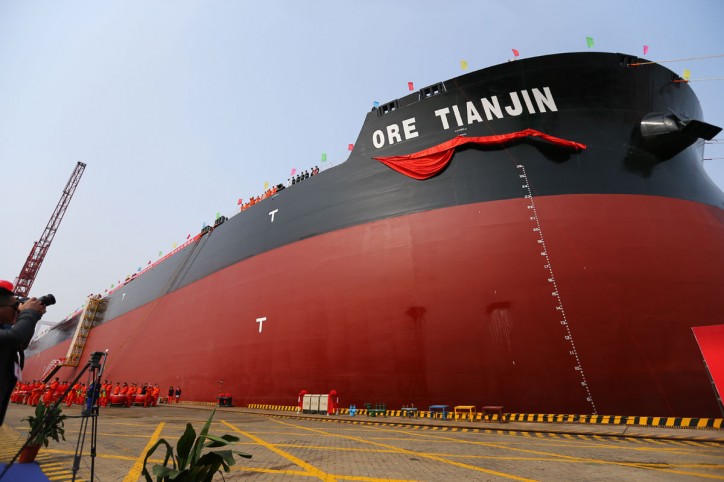 Ore Tianjin is the first of ten ships ordered in 2016, out of which Qingdao Beihai Shipbuilding Heavy Industry will build four units. Four more Valemaxes will be built by Shanghai Waigaoqiao Shipbuilding (SWS), whereas the remaining two are assigned to China Merchants Heavy Industry (Jiangsu).