Containerships Laura Maersk and MSC Shuba B collided at Callao, Peru on March 24 around 11:10 UTC while maneuvering in the harbor.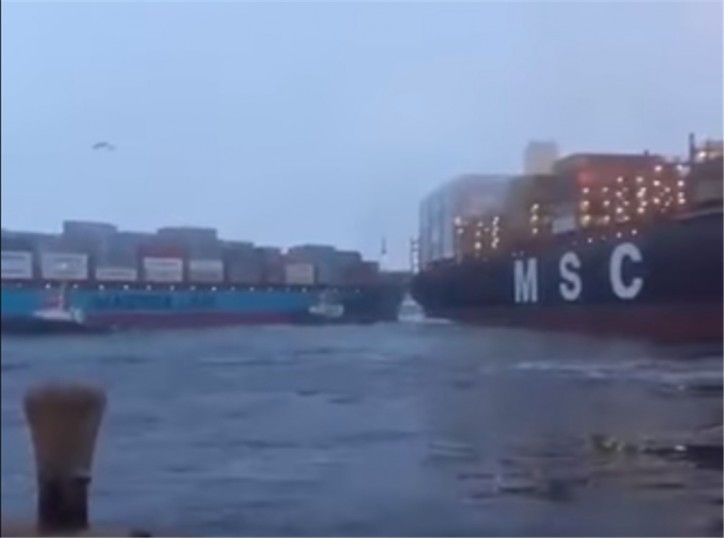 Containership Laura Maersk bow contacted MSC Shuba B aft section. There are no reports of injured people. Both vessels suffered slight damages. VesselFinder AIS data shows that the vessels left the port of Callao on March 25th.
The video below shows the tugs trying to separate both vessels in order to avoid serious damages to their hulls and cargo.
VesselFinder video representation of the collision between containership Laura Maersk and MSC Shuba B: