McDermott International, Inc. (McDermott) (NYSE:MDR) yesterday confirmed that on April 20, 2018 its Board of Directors rejected an unsolicited, non-binding proposal received from Subsea 7 S.A. (Subsea 7) (Oslo Børs: SUBC, ADR: SUBCY) on April 17, 2018 to acquire all of the outstanding shares of McDermott common stock for USD 7.00 per share, payable entirely in cash or up to 50 percent in Subsea 7 stock and the balance in cash. The proposal was subject to, among other things, the completion of due diligence, the termination of McDermott's business combination agreement with CB&I (NYSE:CBI) and regulatory approvals.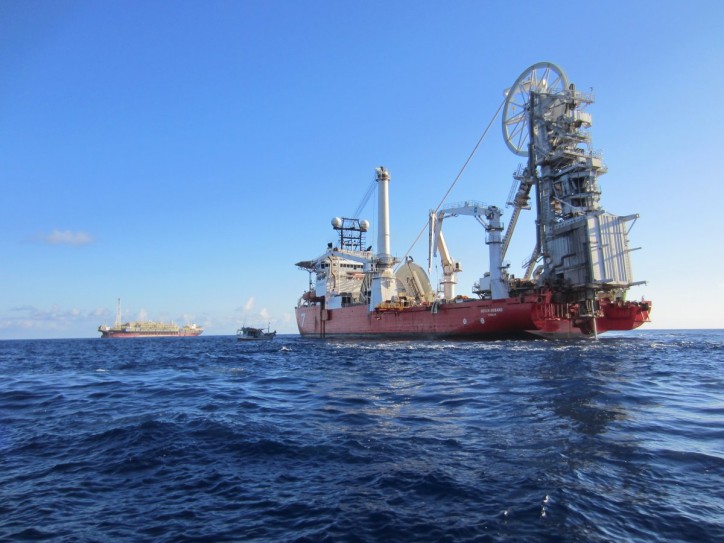 McDermott's Board of Directors carefully reviewed and considered the proposal in consultation with its outside financial advisors and legal counsel. The Board concluded that the proposal was not in the best interests of the Company or its stockholders as it significantly undervalued McDermott and was not an attractive alternative to the proposed combination with CB&I. Accordingly, the Company's Board rejected the proposal.
McDermott is fully committed to completing the transformational combination with CB&I. The Company's Board believes the combination with CB&I is in the best interest of McDermott and its stockholders, and has reaffirmed its recommendation that McDermott stockholders support the transaction. McDermott and CB&I have received all necessary regulatory approvals and have completed a key financing milestone with the closing of the notes offering. Additionally, Institutional Shareholder Services Inc. and Glass, Lewis & Co., LLC, two leading independent proxy advisory firms, recommended that McDermott stockholders vote "FOR" each of the proposals relating to the combination with CB&I.
The combination is expected to close in May 2018. It remains subject to customary conditions, including approval by McDermott's and CB&I's stockholders and other closing conditions.
McDermott's special meeting of stockholders is scheduled to be held on May 2, 2018. McDermott encourages its stockholders of record at the close of business on April 4, 2018 to vote "FOR" each of the proposals relating to the combination. Stockholders who have any questions or need assistance voting their shares should contact McDermott's proxy solicitor, MacKenzie Partners, Inc., toll free at (800) 322-2885.
Source: McDermott