Experts discuss developments and best practices at Maritime Cyber Security Seminar
More than 250 participants from diverse maritime backgrounds gathered in Singapore for the second Maritime Cyber Security Seminar to discuss the latest developments and measures to strengthen the industry's resilience against current and emerging cyber risks.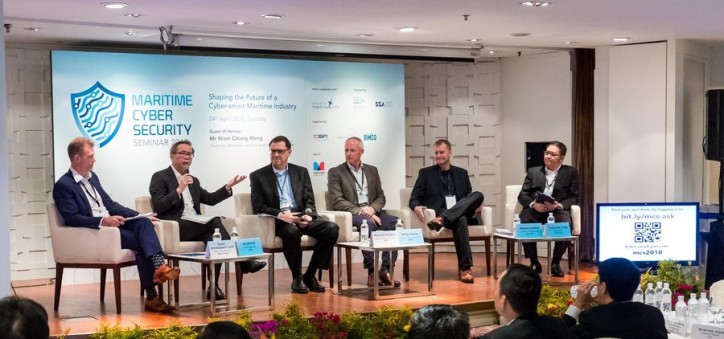 Jointly organised by the Maritime and Port Authority of Singapore (MPA) and the Singapore Shipping Association in conjunction with Singapore Maritime Week 2018, the seminar is part of MPA's efforts to promote greater awareness and knowledge sharing among industry players who grapple with the growing challenges of an evolving cyber threat landscape. In line with the maritime industry's digital transformation, the focus of this year's seminar revolved around the theme of 'Shaping the Future of a Cyber-smart Maritime Industry'.
Keynote speaker for the event, Mr David Koh, Chief Executive of the Cyber Security Agency of Singapore, addressed the topic of "Building cyber resilience in the maritime industry" against the backdrop of increasing digitalisation and heightened cyber vulnerabilities within the maritime industry.
A total of 11 industry leaders and cyber security experts also shared insights on a wide range of topics including best practices for managing shipboard cyber security and the latest tools and technologies to counter the scourge of emerging cyber threats.
At the seminar, Mr Niam Chiang Meng, Chairman of MPA and Guest-of-Honour, emphasised the importance of strong networks in mitigating cyber risks. He also pledged MPA's continued support towards awareness building and capability development to help the industry boost its cyber resilience.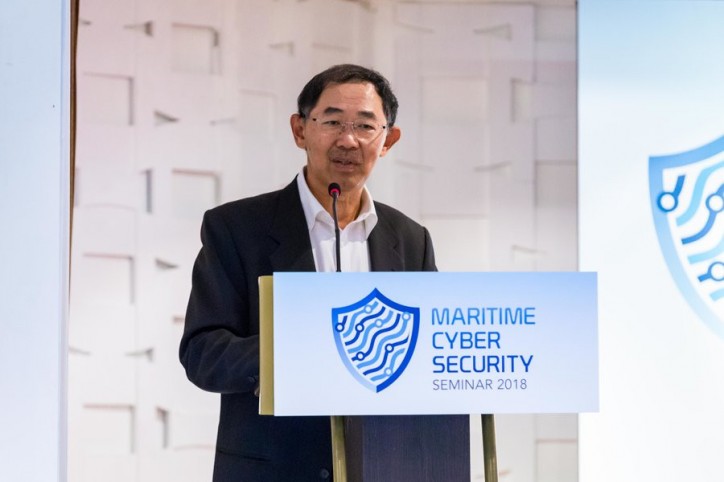 New cybersecurity facility to better protect critical infrastructure
One of the key focal areas that MPA will drive as sector lead for maritime cyber security is the protection of Critical Information Infrastructures (CIIs). To this end, MPA will establish a 24/7 Maritime Cybersecurity Operation Centre by the third quarter of this year to further augment capabilities for early detection, monitoring, analysis and response to potential cyber attacks. More details on this initiative will be announced subsequently.
"Cyber security today has vaulted to the forefront as a key challenge that the maritime industry must take seriously and view as a business priority. We need to move beyond awareness towards action. This means investing in necessary measures, be it system enhancements, process changes or people development to be cyber resilient," said Mr Niam.
Source: MPA Singapore