Koichi Muto, President of the Tokyo - Mitsui O.S.K. Lines reported that the container vessel MOL Comfort (ex APL Russia container ship) couldn't continue sailing under its own power because the vessel's hull suffered a serious crack amidships while sailing on the Indian Ocean. The container ship was fractured in 2 parts, fore and aft.
At 7:00 a.m. local time on Tuesday, 18th of June, 2013, the fore part of the hull is drifting around 13' 00" N 60' 40" E, and the aft part is about 19 nautical miles southwest from that point. At present, both parts of the container vessel MOL Comfort are laden with containers and drifting in an east-northeast direction. We are also arranging tug vessels to tow both parts of our container ship.
Related: Lost containers as MOL Comfort Suffered Damage due to bad weather
There are no indications as yet of a major oil leak of MOL Comfort near the site.
Details of onboard containers of the damaged container ship MOL Comfort, which might be lost overboard or damaged during the accident are being confirmed.
| | |
| --- | --- |
| Type of ship | Containership (8000-TEU type) |
| Containers loaded | 4,382 units (7,041 TEU) |
| Seafarers | 26 (11 Russians, 1 Ukrainian, 14 Filipinos) |
| Flag | Bahamas |
| Built | 2008 |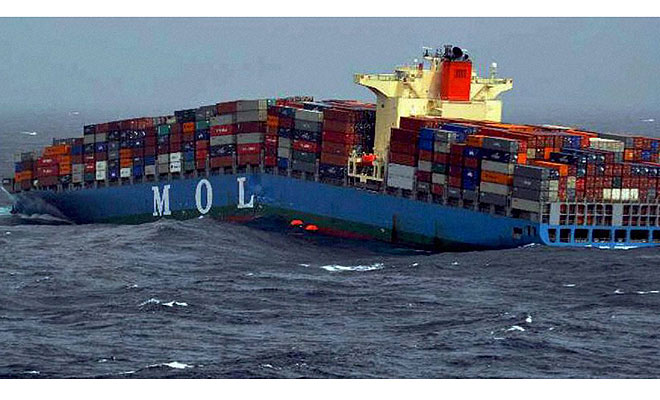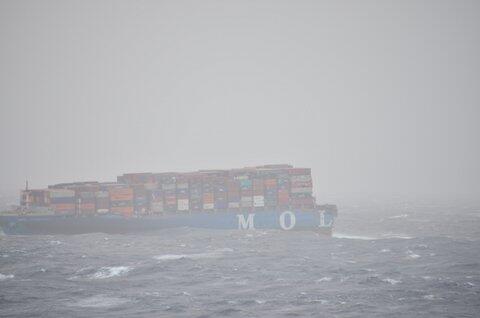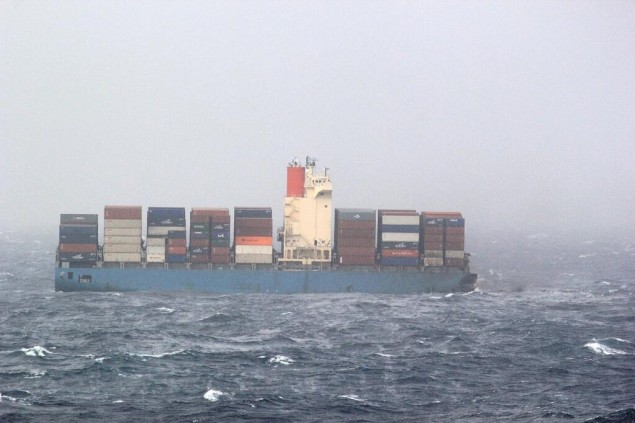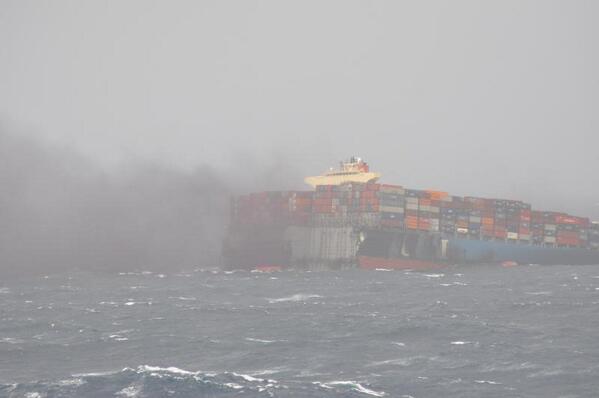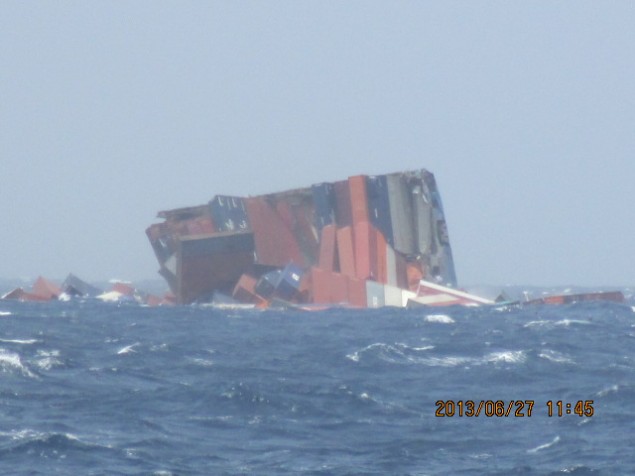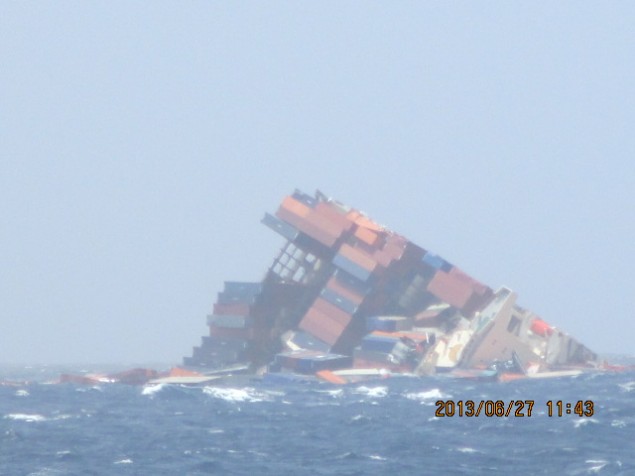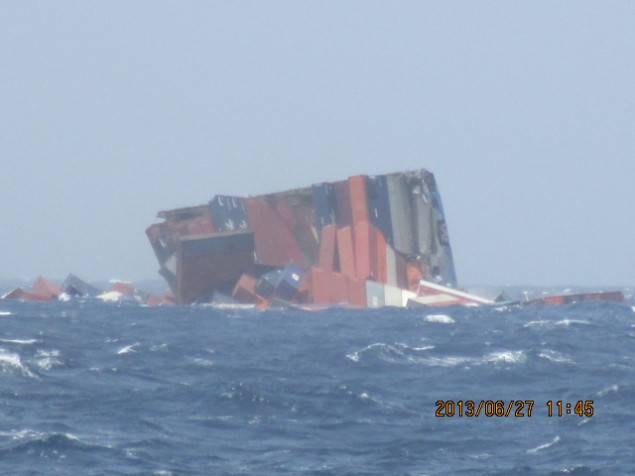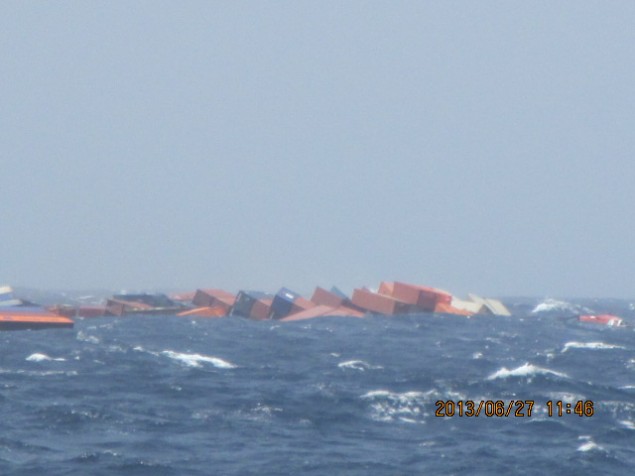 Related: MOL COMFORT UPDATE on June 25: Current position & Inspection of its 6 sister ships
Related: June 26: MOL COMFORT UPDATE: Initial Inspections show the fore part leans forward; drifting to India
Related: UPDATE on MOL COMFORT ACCIDENT: PHOTO: Aft part SANK, Fore part under FIRE