dship Carriers continues to expand its fleet and has jointly acquired two new F360-type vessels, in cooperation with HS Bereederungs GmbH & Co. KG. The first vessel, now named MV Sophia, was transferred on April 6, 2018 in Port Everglades, USA. The second vessel, MV Josef, will be transferred to its new owners at an official ceremony in June of this year.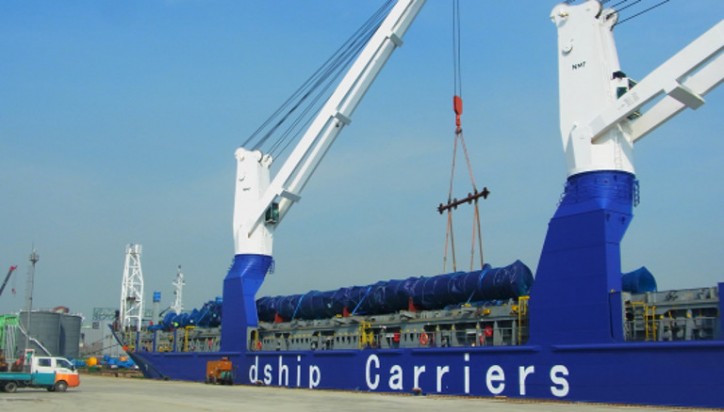 The purchase of two F360-type vessels took place in April with a joint bid of dship Carriers, owned by the Press family, who also owns the majority of the company's vessels, and HS Bereederungs GmbH & Co. KG, who will take over the technical management. dship Carriers has taken both vessels under long-term charter.
dship Carriers is increasing its lifting capacity with both F360-type vessels, Sophia and Josef, which are equipped with two cranes of 180 metric tons each. The vessels can serve various different client needs.
"The new ships, with their open hatch box shaped design and combined lifting capacity of 360 metric tons, enables us to load a larger variety of project cargo. We are glad to be able to strengthen our fleet with these two modern vessels," said Lars Feller, Global Vice President of dship Carriers.
The purchase is part of dship Carriers's fleet expansion plan to increase its market presence. dship Carriers continues to look for further grow. The expansion plan aims to serve the needs of a growing client base and the contracts that dship Carriers has been awarded to date.
About dship Carriers
dship Carriers is a global ocean carrier that manages and operates a fleet of multi-purpose vessels designed to support the specialized needs of breakbulk, heavy-lift, dry bulk, and project cargo clients. Our offices, strategically located in Houston, Tokyo, Singapore and Bremen, are staffed with leading industry experts in the areas of chartering, naval engineering, stowage planning, and other related maritime services.
Source: dship Carriers