It is exactly three months since Wightlink's new environmentally friendly hybrid energy flagship Victoria of Wight was launched to cheers and applause from staff and shipyard workers at Cemre.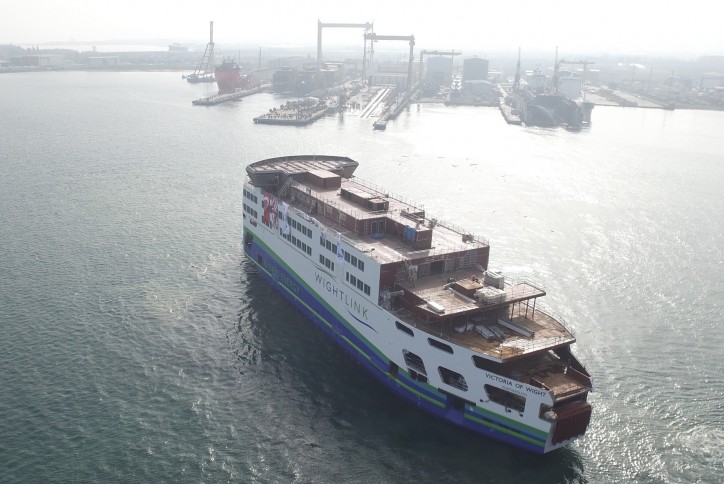 Since the ferry went down the slipway in Yalova, Turkey, an army of construction staff and contractors have been hard at work installing everything from engines to carpets, starting at the bottom of the hull with the four Wartsila engines, batteries and generators for the hybrid energy propulsion system and Voith propellers and making their way upwards through the vessel, putting in windows, building walls and fitting out toilets. On board, there will be both a Costa coffee shop and a Wight Taste outlet selling Isle of Wight sourced food and drink.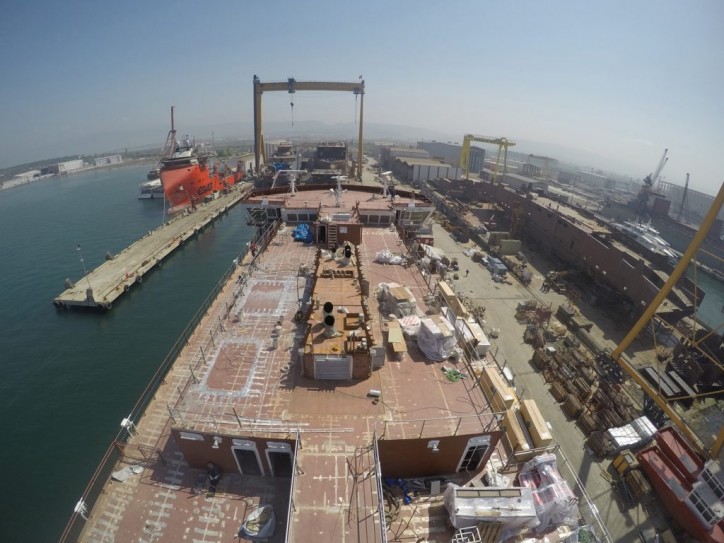 Project Director John Burrows has been a frequent visitor to the yard over the last 18 months. He cut the ceremonial ribbon with an axe to launch the ship on 7 February 2018 and will supervise the sea trials in the Sea of Marmara later this month. Several senior Wightlink staff, including captains and engineers, are currently at the Cemre yard as the ship is made ready for her journey to the Solent.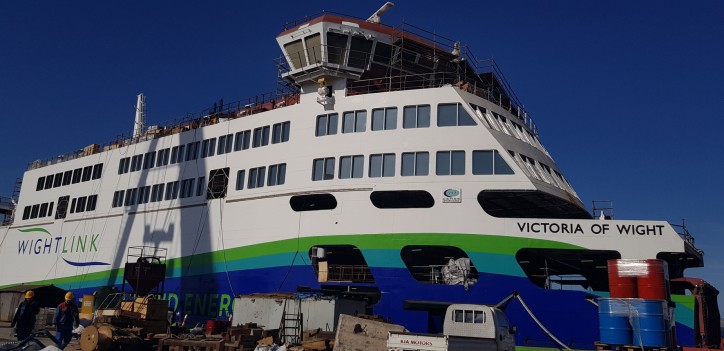 "I have enjoyed watching our new flagship take shape and know our customers will enjoy travelling on Victoria of Wight," says John. "We look forward to introducing her to Islanders, mainlanders and holidaymakers this summer."

Wightlink Chief Executive Keith Greenfield says: "The arrival of Victoria of Wight will herald a new era of cross-Solent travel and increases our capacity to carry more people and freight to and from the Isle of Wight. The hybrid energy propulsion system will mean she will operate quietly and efficiently, with fewer emissions. This marks the completion of our £45million project to improve the Portsmouth-Fishbourne route."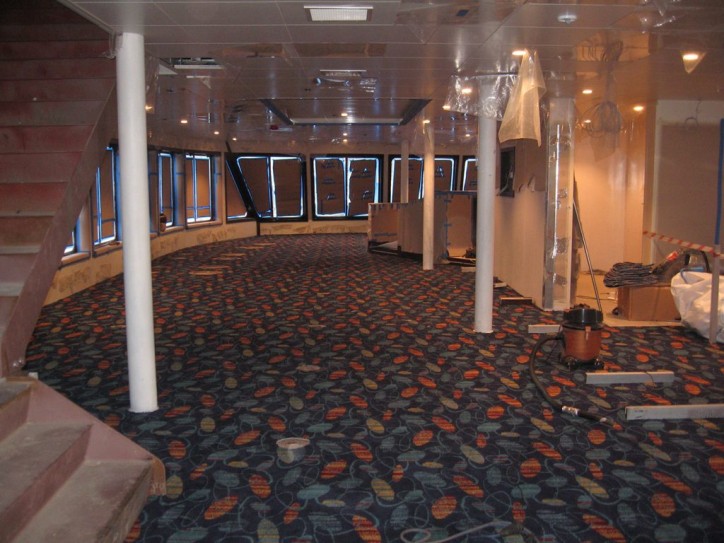 Victoria of Wight fast facts:
Victoria of Wight is 90 metres long and 19.4 metres wide, slightly larger than St Clare
She weighs 2,550 tonnes (without crew, passengers, vehicles, freight or fuel)
The ship can carry 178 cars or their equivalent on every sailing
Victoria of Wight has been fitted with more than 146 kilometres of cable, weighing 76 tonnes
Almost 30,000 litres of paint have been applied to the ship
Spacious lounges take up more than 500 square metres inside the ship and there are more than 550 square metres of outside passenger decks
Source: Wightlink