As the first international company in mainland China, Höegh Fleet Services China (HFSC) is now certified to recruit Chinese seafarers for sailing international waters. HFSC received the Recruitment and Placement Service (RPS) certificate end of April in a ceremony held at the Quanzhou Maritime Safety Administration.

Until April this year, only Chinese companies have been allowed to recruit Chinese seafarers to vessels that sail international waters. After a long audit process, the Fujian MSA presented HFSC with the RPS certificate this May, which allows the Norwegian owned company to employ Chinese seafarers directly.
"Höegh Autoliners has had Chinese seafarers on our vessels since 2001 but we have worked with a Chinese company for recruitment and employment," says Sebjørn Dahl, Chief Operating Officer at Höegh Autoliners and Chairman at HFSC. "This cooperation has worked very well but the set-up does require extra paperwork and our Masters on board have found it challenging at times to explain the third party arrangements during Port State Controls and audits."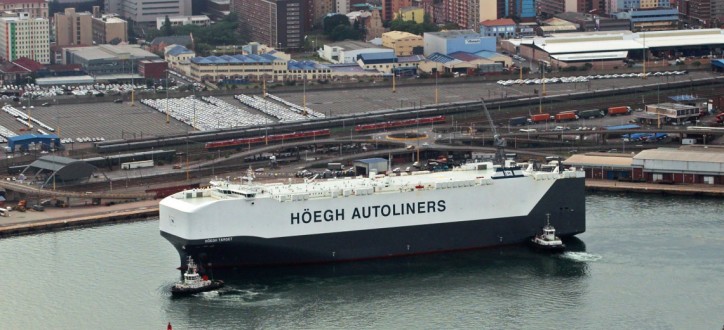 As part of the process to receive the certification, Höegh Fleet Services China has undergone a thorough audit by the Fujian MSA and all operations manuals have been translated in to Chinese.
Victor Li, Head of Höegh Fleet Services China says, "We are very proud to have received the RPS certificate and we are glad that in this process, we got to show the Fujian MSA the high standard of our work."

Victor continues, "For Höegh Fleet Services it is imperative that our seafarers are well treated and that they have a good, safe life on board. This is a foundation for everything we do and I believe this was recognised by the Fujian MSA."
Source: Höegh Autoliners