The Royal National Lifeboat Institution (RNLI) has launched 2 lifeboats after a ferry vessel Sirena Seaways, which was carrying almost 500 travelers collided with its moorings on Saturday.

The passenger ferry ship, named Sirena Seaways, of the DFDS fleet, was reported to have struck Parkeston Quay at Harwich International Port, although there weren't any reports of any injuries.

The collided ferry Sirena Seaways serves the route from Harwich to Esbjerg in Denmark. "We are able to confirm that Sirena Seaways ferry sustained some damage on entering the Harwich port during today's planned arrival at 12 noon," said a spokeswoman for DFDS Seaways.

"This collision has resulted in the late discharge of the ferry vessel. There isn't any danger to passengers or crew members, and we're working hard to disembark the passengers and vehicles from the ferry vessel as quickly as possible."
Pictures from the scene showed the ferry vessel to be listing in the water.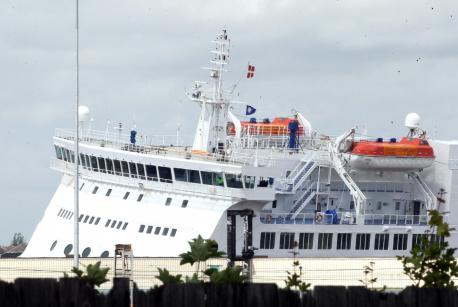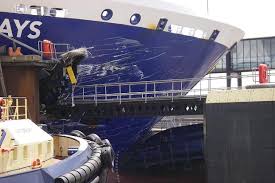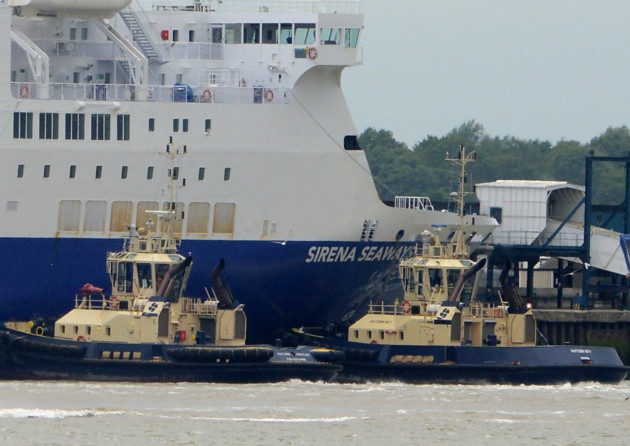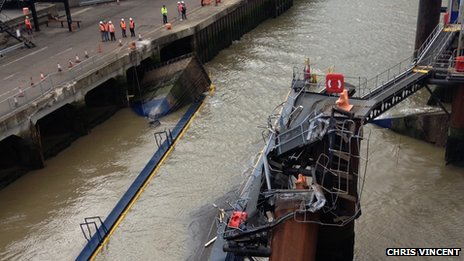 The damaged ferry ship Sirena Seawaysis with a tug alongside after it collided with its moorings.

"We want to apologise to people onboard the collided Sirena Seawaysfor any inconvenience caused to their travel plans. We should have further details on the future timings of the service shortly."
"Firefighters have been sent to help at the scene while the ferry's own crew members plugged the hole from inside and built a compartment with water tight doors to stem the leak as part of regular safety precautions," according to the accident report.

Meanwhile, a station officer, Terry Jewell stated: "It's one of the regular ferry vessels, which comes into Harwich Port and as it docked it hit the side of the quay making a hole under the water line."

"The ferry vessel Sirena Seaways is stable now and we're standing by as a precaution while the ship is shifted so that ramps may come down and passengers can leave.

"The passenger vessel's crew members worked swiftly to put their safety plans into practice shortly after the incident happened."