The Rolldock Sun left China this weekend with four hoppers on deck, destination is East Africa.
The hoppers (13,00m x 13,08m x 15,68m), each weighing 130 mt, needed special attention during the loading process.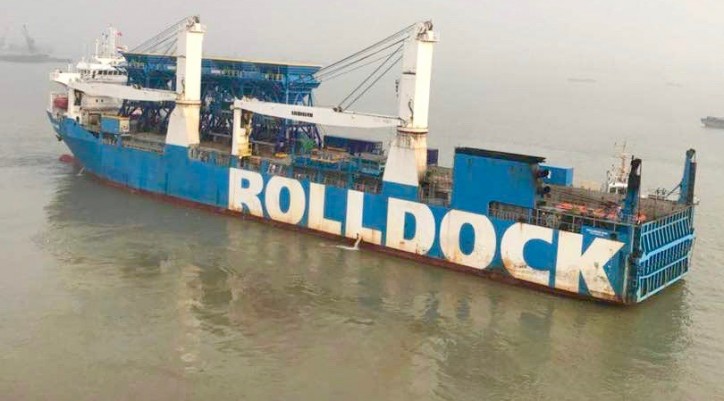 "Thanks to the perfect pre planning and the superb performance of the Rolldock-team the loading went exceptional well", says Andreas Walter, Managing Director of EMS Chartering and responsible for this major project.
EMS Chartering is part of EMS-Fehn-Group which consists of 23 companies with offices in Leer,Bremen, Hamburg, Lübeck, Dortmund, Bergen, Riga, Bolzano, Palermo, Rijeka, Durres, Skopje, St.Petersburg and Ft. Lauderdale. EMS-Fehn-Group is active in chartering, logistics, heavy haulage, crane logistics services, worldwide yacht transport, ship management, terminal operations, warehousing and crewing. EMS-Fehn-Group employs about 200 staff members ashore and 140 aboard.
Source: EMS Chartering