In September 2016, COSCO Shipping Specialized Carriers Co. Ltd. was awarded by Tengizchevroil (TCO) the module transportation scope related to the Future Growth Project-Wellhead Pressure Management Project (FPG-WPMP).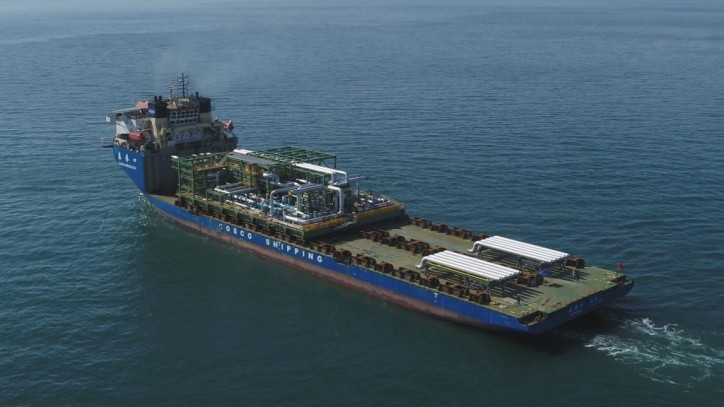 During the duration of this project, COSCO SHIPPING Specialized will execute multiple voyages from fabrication yards in South Korea (Okpo and Shinhan) and Italy (Marina di Carrara) to Hamina, Finland and Burgas, Bulgaria.
"We are very proud that COSCO Shipping Specialized has been awarded with a contract for the ocean transportation for TCO modules, states CEO Mr. Chen Wei."
COSCO Shipping Specialized announced yesterday the mv Kang Sheng Kou has successfully loaded the first modular cargo at Shinhan, South Korea for TCO and is now underway to Hamina, Finland.
COSCO Shipping Specialized, with over 35 years experience of transporting complex onshore and offshore projects, together with their subcontractor Dongbang Transport Logistics Co. Ltd., will employ a large fleet of Deck Transport Vessels (DTV) to safely and successfully execute this project for TCO.
Source: COSCO