Golar LNG Limited (Golar) announced yesterday that following the June 4th announcement of commercial acceptance of Hilli Episeyo, the Company has repaid the $640 million drawn under the $700 million construction financing facility and drawn down on the post-acceptance $960 million lease financing facility provided by CSSC Leasing. After the closing, therefore, an additional $320 million of liquidity has been received by Golar.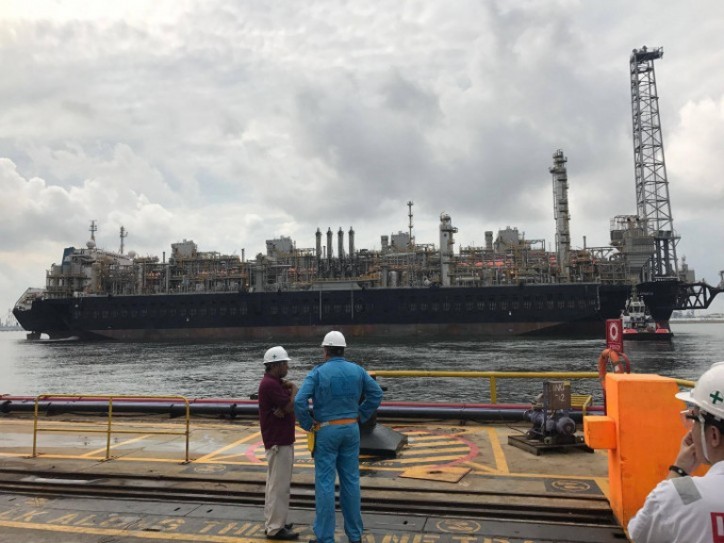 The net increase in liquidity to Golar after settling remaining Hilli Episeyo capital commitments as well as amounts due to minority (10.89%) shareholders Keppel and Black and Veatch as a result of the debt draw down, is expected to be approximately $200 million. This is based upon the expectation that a significant amount of the contingency fund will not be required.
The drop down of 50% of the base tolling income to Golar LNG Partners L.P. is expected to be concluded shortly. The additional added contribution of approximately $82 million in effective EBITDA* and effective EBITDA  backlog of $650million, given the 8-year contract term, will significantly strengthening the MLP's financial position and supporting the distribution going forward.
Golar CEO Iain Ross commented: "We are delighted to have closed this financing and with the support and good relationship we have with CSSC leasing. With the announcement in April of the closing of the Sergipe financing we are now in a position that all our major capital commitments are fully funded, with the only exception being the FSRU Nanook which has a 25-year charter and on which financing discussions are well advanced. In addition to being fully funded the Company's liquidity is also significantly improved."
*EBITDA: earnings before interest, tax, depreciation and amortization; is a non GAAP measure and is defined as being equivalent to revenues less operating expenses for the purposes of this press release. Golar LNG Partners does not expect to initially consolidate Golar Hilli LLC or Hilli Corp and so will reflect its share of net income on its income statement as "equity in net earnings of affiliates."
Source: Golar LNG