Norwegian PG Flow Solutions has been awarded a contract to deliver a large seawater circulation pump system to the world's first LNG-driven wellboat.
Liquid handling and pump specialist PG Flow Solutions will deliver a large low-pressure pump system that ensures continuous seawater circulation in the boat's well to enable transport of live fish. The company will also supply engine room pumps that are required for the main engine and support engines, plus generic pump requirements for operating the wellboat.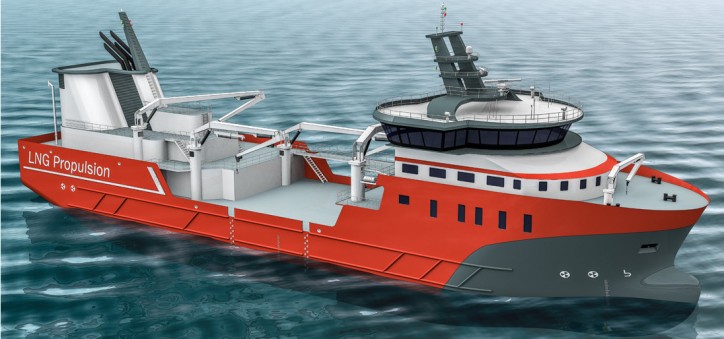 The contract values are undisclosed.
PG Flow Solutions will deliver the equipment as a subcontractor to Cflow Fish Handling AS, who is responsible for supplying the wellboat's fish handling and transportation system. The equipment will be delivered during the first quarter of 2019.
"Cflow has a stringent approach towards supplying sustainable solutions that carefully preserve fish resources, to the benefit of the fish farmers and society as a whole. Our seawater circulation pump system ensures excellent animal welfare, which is a good match for Cflow's equipment. To be involved with the world's first LNG-driven wellboat adds another exciting dimension to this project," says Øyvind Berg, vice president sales & marketing at PG Flow Solutions.
The wellboat, which is the world's first that is powered by a combination of LNG propulsion and battery pack, has been ordered by Norwegian salmon producer Nordlaks. The new technology will reduce CO2 emissions by 30 percent and NOx levels by 90 percent. The 84-metre wellboat will carry up to 600 tonnes of live salmon and trout for Nordlaks. The vessel is designed by NSK Ship Design in Harstad and will be build at Tersan Shipyard in Turkey.
PG Flow Solutions provides proprietary solutions, systems and products for companies within the aquaculture, maritime, energy, and land-based process industries. The heritage of the business is pumps and pumping systems. Its headquarter is based at Hvalstad, Asker, Norway, with main manufacturing sites located in Sande, Vestfold, Norway, and Worcester, UK. The company also has a fabrication site in Al Khobar, Saudi Arabia, and a service set-up in Ningbo, China.
Source: PG Flow Solutions