According to the official statement of the company owner Mitsui O.S.K. Lines, the fore part of broken in 2 parts container ship MOL Comfort sank in the in the high seas of Indian Ocean near 19'56"N 65'25"E at 19:00 UTC on July 10.
The water depth where the fore part of MOL Comfort sank is about 3,000 metres, according to the report.

"We have already reported this fact to the flag state of Bahamas, Indian officials and parties concerned with the accident of MOL Comfort. We are going to keep the team of salvage professionals at the scene to observe if there is any oil leakage and floating containers," states the report of MOL.

Salvage actions had been fighting a fire on the fore section of the stricken container ship MOL Comfort since 6th of July. MOL had intended to tow the fore section of MOL Comfort to the Arabian Gulf.
The aft section of the MOL Comfort sank on 27th of June to an approximate water depth of 4,000 metres along with about 1,700 containers aboard.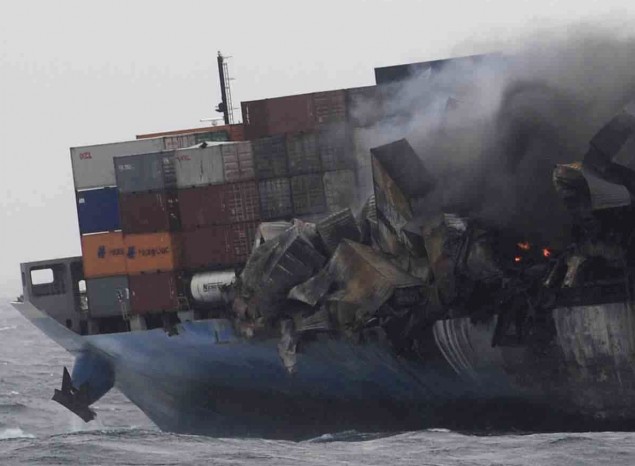 Damaged container ship MOL Comfort split into 2 on the Indian Ocean on 17th of June as it was believed to have suffered a major structural failure. Investigations are still going on to determine what was the actual cause of the structural failure of MOL Comfort.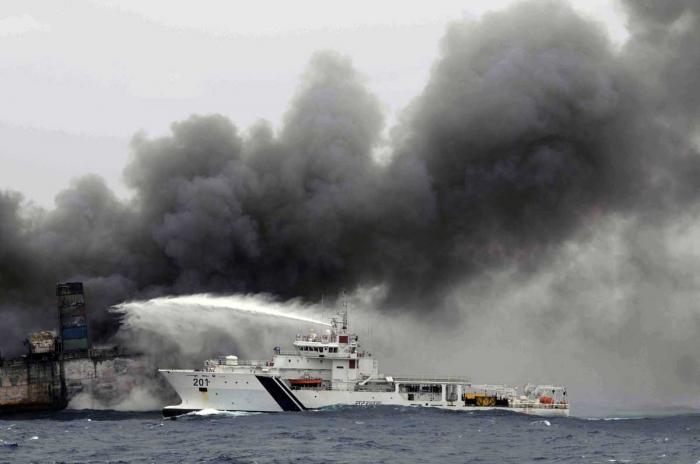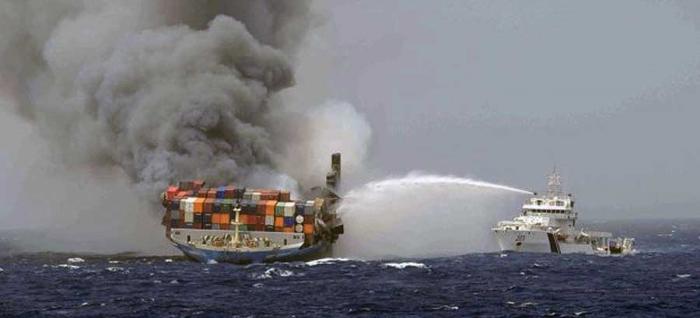 Related stories:

Fire onboard the Fore part Continues
PHOTO: Aft part SANK, Fore part under FIRE
MOL Comfort Section Breaks Free from Tow
MOL COMFORT Floating Containers
AFT PART OF MOL COMFORT SANK