Port of Duqm Company SAOC, a 50:50 joint venture between the Omani Government and the Consortium Antwerp Port (CAP) under its subsidiary called Duqm Industrial Land Company (DILC), has signed a 25 years usufruct land lease agreement for a 50,000 sqm. plot with The Petroleum Projects & Technical Consultations CO. (PETROJET).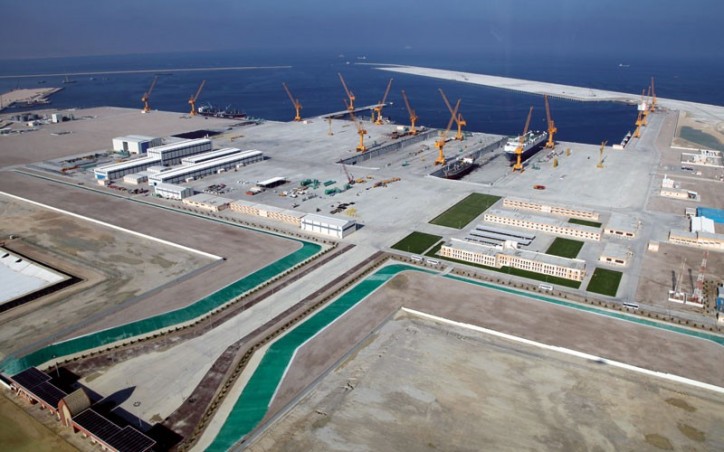 Port of Duqm Company (PDC) is fast becoming an important reality of the Middle East region's rapidly transforming maritime landscape. PDC also holds under its concession 5000 ha of land space at its strategic location and a state-of-the-art port facility. Out of which 2000 ha land space of industrial and petrochemical area offers investors to operate medium to heavy industrial activities.
Petrojet, is a market lead contractor in Egypt and currently established its reach across the Middle East and North Africa having its regional presence in Oman, Libya, Jordan, Algeria, Saudi Arabia, Qatar, U.A.E., Yemen and Lebanon. Petrojet, operates with its fleet of cutting edge construction equipment and its highly skilled resource force of 27,500 technically proficient employees in all fields.
Petrojet, under this lease agreement will use the land to operate its steel works, molding, fusion, welding metal structures and installing & maintenance of pumps.
In addition, Petrojet has been recognized by international clients as a national HSE leader and is actively developing an international reputation for HSE commitment and excellence as well.
Port of Duqm is committed to offer continuous support to Petrojet in setting up the project and aims to continue giving the best customer experience and value offerings to its clients globally and locally.
Source: Port of Duqm