STENA Line is planning to upweight its freight capacity on its popular Belfast to Liverpool route.
It will initially deploy the 3,000 lane metre Stena Forerunner vessel before replacing it with a similar ship early in 2019 at which point the Stena Forerunner will return to service in the North Sea.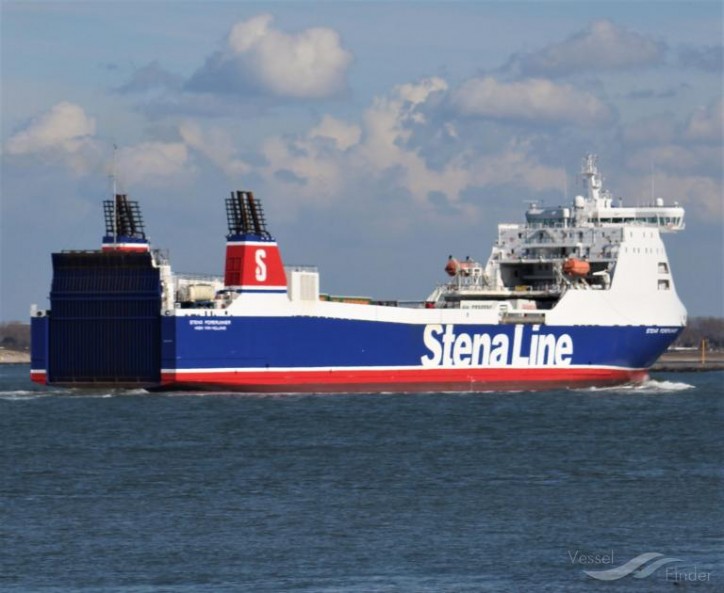 Stena Line's chief executive Niclas Mårtensson said: "Demand for freight capacity from Belfast continues to increase and we believe it is vital we provide the necessary capacity and frequency to enable that expansion to flourish.

"We will continue to operate seven vessels on its three routes to and from Belfast serving Cairnryan, Heysham and Liverpool and the introduction of the Stena Forerunner will provide us with greater capacity and flexibility to service market demand."
Paul Grant, Stena Line's trade director, said: "This latest investment by Stena Line yet again highlights our commitment to the freight market. This year we're experiencing strong growth of 6 per cent on our Belfast-Liverpool route.

"Future plans for the introduction of two new build ferries on this service during spring 2020 and early 2021, combine to demonstrate a significant long-term commitment to the region by Stena Line.

"Belfast is now firmly established as the preferred hub for Northern Ireland freight. Our unique ability to offer reliability, frequency and choice of routes for the accompanied and unaccompanied segments from a single location is a big advantage for the freight industry."
When Stena Line initially deploys the 3,000 lane metre Stena Forerunner on the Belfast-Liverpool route it will increase weekly freight capacity on the service by almost 10 per cent.
Stena Line is currently the largest ferry operator on the Irish Sea, offering the biggest fleet and the widest choice of routes between Britain to Ireland including Belfast to Liverpool and Heysham, Belfast to Cairnryan, Dublin to Holyhead and Rosslare to Fishguard routes, a total of 232 weekly sailing options between Britain and Ireland.
Source: The Irish News