Rolls-Royce has signed an agreement with Associated British Ports (ABP), the UK's leading port operator, and global towage operator Svitzer, to develop the next generation of technologies which will keep Britain trading.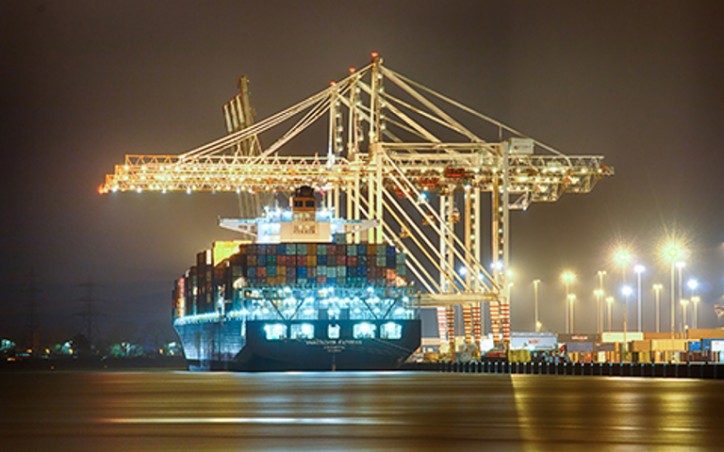 The agreement means that Rolls-Royce will work with ABP and Svitzer, part of the Maersk Group, to develop the innovative technologies and systems needed to operate efficiently and sustainably well into the 21st century. The companies will focus on digitization and Ship Intelligence solutions.
The tri-party Memorandum of Understanding (MOU), was instigated by ABP's Director of Marine & Compliance, Mike McCartain and signed during a 'kick-off' workshop at ABP's Port of Southampton. The meeting was also attended by representatives of the Department for Transport and the Maritime and Coastguard Agency.
Mike McCartain, ABP's Director of Marine & Compliance, said: "New technologies emerge all the time which offer us exciting, additional capabilities. ABP is always looking to make these new technologies work for us and our customers. Where a solution does not yet exist, we will work with companies of the calibre and expertise of Rolls Royce and Svitzer to invent them and bring them into service.

"A sustainable future for ABP means a constant effort to be greener, safer and more efficient, so that we can continue to play a crucial role in Britain's economy, industrial infrastructure and local communities."

Kevin Daffey, Rolls-Royce, Director Engineering & Technology and Ship Intelligence, said: "Rolls-Royce has a long, successful heritage in UK innovation in engineering and we are proud to be bringing this to bear in working with the UK's largest ports operator, ABP. We are confident that we can work together with ABP and Svitzer to deliver the technologies that will keep the UK competitive in the future."

Lise Demant, Global Chief Commercial Officer of Svitzer, said:" As the world's leading towage operator, we are pleased to share our expertise within maritime services with heavyweights such as ABP and Rolls Royce, in our joint pursuit of safer and more efficient port operations through technological advancements."
Source: Rolls-Royce