Almería port exported 1,352,804 million tonnes of cargo in the form of solid bulks in the first half of 2018, up 34.4% on the year.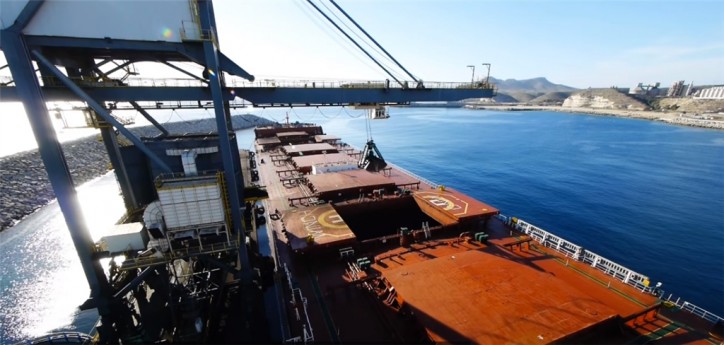 The president of Autoridad Portuaria de Almería (APA – Port Authority of Almería), Mari Carmen Ortiz, has explained that this makes the port of Almería the second in Spain in the export of this type of goods, as in the case of port facilities in the Basque Country.
Among the solid bulk exported from the port of Almería, the plaster, cement and clinker stand out.
The main destination of the cargo exported from the port, include the United Kingdom, Cote d'Ivoire, Cameroon, Ireland, Ghana and Morocco.
Regarding the imports of cargo made through Almería, between January and June, 1.34 million tonnes were received, 0.54% more than in the first half of 2017. 
Source: La Vanguardia