Atlantic RoRo Carriers Inc. (ARRC) had its first vessel call at The Port of Philadelphia's Tioga Marine Terminal. The M/V Warnow Sun is part of ARRC's multi-cargo handling vessels of breakbulk, project cargo, vehicles, containers and heavy lift ability operating between St. Petersburg, Russia; Antwerp, Belgium and the United States East and Gulf coasts, the company said in its press release.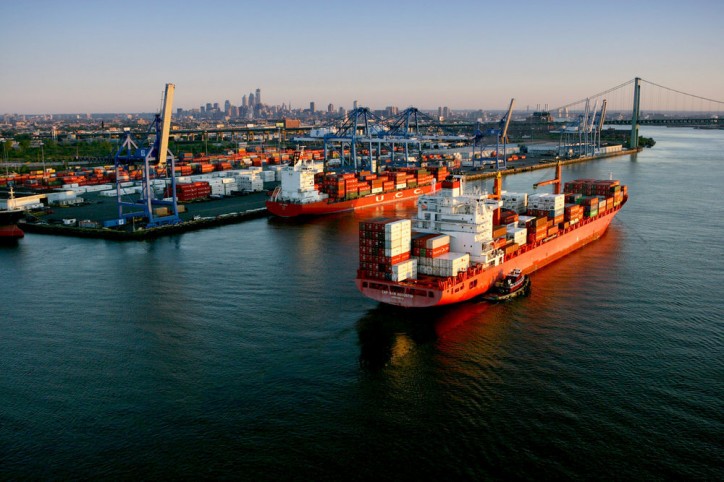 "ARRC Lines calling PhilaPort is a perfect fit," said Jeff Theobald, PhilaPort CEO. "The types of cargo the line carries matches the terminal's capabilities extremely well."

"The ARRC service and the types of cargo they load is exactly in our wheelhouse," said Robert Palaima President of Delaware River Stevedores (DRS) and operator of Tioga Marine Terminal. "This service requires a diverse set of skills and includes everything from heavy lift know-how to the more straightforward container operations."

"We looked at various ports and terminals in the United States Northeast," said Rick Shannon President of ARRC. "The Tioga Marine Terminal, DRS and PhilaPort teams offered the right mix of capabilities and facilities, equipment and support for us to grow our cargo volumes. We are working closely with our partners at The Port of Philadelphia and Tioga Marine Terminal on warehousing operations and we now have the right partners for this expansion."
PhilaPort, The Port of Philadelphia is an independent agency of the Commonwealth of Pennsylvania charged with the management, maintenance, marketing and promotion of publicly-owned port facilities along the Delaware River in Philadelphia, as well as strategic planning throughout the port district. PhilaPort works with its terminal operators to modernize, expand and improve its facilities, and to market those facilities to prospect port users. Port cargoes and the activities they generate are responsible for thousands of direct and indirect jobs in the Philadelphia area and throughout Pennsylvania.
Source: PortNews.ru