This month marks the anniversary of the Inauguration of Panama Canal, set forth by the passage of the first cargo ship, the SS Ancon, 104 years ago. At the time, the Canal was considered one of the most important accomplishments to date in modern engineering. Over one million transits later, the waterway is honored to uphold its legacy and responsibility as a cornerstone for global maritime trade. Today, we not only reflect on our achievements over the past year, but also celebrate our continued role as a critical commercial route and leading logistics hub.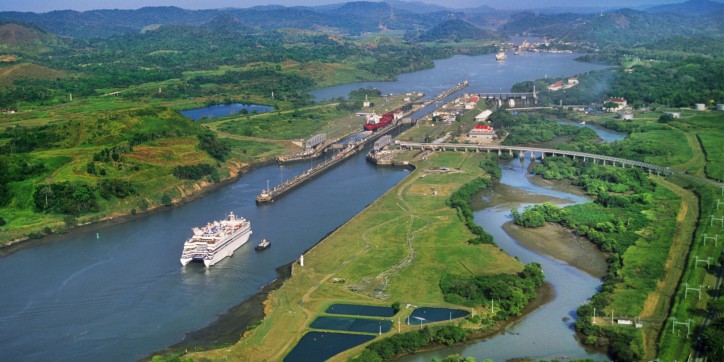 There is much to applaud as we look back on the past year, and even more to anticipate in the coming months. In 2018 alone, the waterway celebrated the two-year anniversary of the Expanded Canal, set a new monthly tonnage record, received recognition for its environmental efforts and welcomed the 4,000th Neopanamax transit through the locks. Daily Neopanamax vessel reservation slots were also increased to eight, marking the Expanded Canal's growing flexibility and ripple effect on world trade.
As this year's milestones demonstrate, the Panama Canal is constantly innovating to remain an efficient, safe and competitive route for global maritime trade. And while the waterway has evolved significantly over the years through various modernization endeavors, it will only continue to evolve in the years to come—as it seeks to strengthen its position and find new ways to stay ahead of customer and market demand.
Therefore, in the year ahead, we intend to not only heighten the opportunities we offer, but the value we provide to our customers and community members alike—a mission that has driven cutting-edge invention and collaboration at the Panama Canal for 104 years and counting. To do so, we will fortify the foundation of our success by further investing in our world-class infrastructure, services and workforce.
Through a series of measures going into effect at the start of the 2019 Fiscal Year, including the lifting of certain LNG navigation rules, our route will become even more efficient than ever before. The Panama Canal will also continue to bolster sustainability efforts, maintaining its commitment to lead environmental efforts in the maritime industry worldwide.
Indeed, there are many promising opportunities and milestones for the Canal in 2019, and we look forward to all that awaits. We remain steadfast in our commitment to bringing value to the maritime industry and people of Panama.
If this past year is any indication of what 2019 has in store, we are confident that we're in for another ground-breaking year ahead.
Source: Panama Canal Authority