Rolls-Royce will deliver a hybrid battery-powered energy system to convert two offshore vessels (PSVs) operated by Norway-based Golden Energy Offshore to achieve cleaner operations.
The delivery includes the SAVe Energy system, which was launched by Rolls-Royce earlier this month. In addition, NS Orla and NS Frayja will receive an upgrade of the existing Rolls-Royce ship design engineering package to match the new features.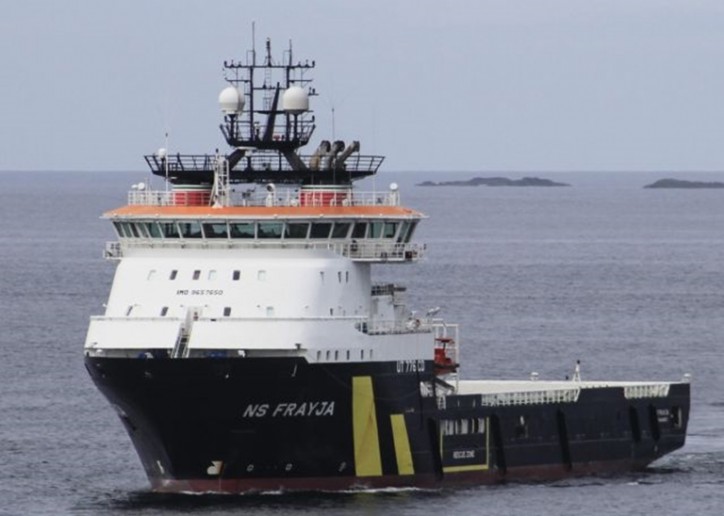 "SAVe Energy is well suited for upgrade projects such as the one for Golden Energy where the system is delivered in a containerised solution that can be mounted on the deck of an existing ship," said Ronny Pål Kvalsvik, Rolls-Royce, VP sales and customer management – Commercial Marine.
Supply scope
Scope of supply includes an upgrade of the Dynamic Positioning (DP) system, main switchboard and the ACON control system coupled with a Rolls-Royce Energy Monitoring system, providing a complete overview of energy usage onboard.
Golden Energy Offshore's goal is to achieve environmental friendly and cost-effective operations for all of their vessels, emphasising energy efficiency, sustainability and a low emissions profile in accordance with IMO's standard for a Ship Energy Efficiency Management Plan (SEEMP).
The company has been part of numerous pilot projects ranging from physical installations and upgrades of vessels to digital "Big Data" projects. All with clear targets to achieve environmental benefits.
SAVe Energy from Rolls-Royce is an energy storage unit is scalable according to energy and power requirements and complies with international legislations for low and zero emission propulsion systems.
Source: Motorship.com