South Korean shipbuilder Hyundai Mipo Dockyard said on Wednesday it held a christening ceremony for a 31,000-gross tonnage ro-ro ferry built for owner Weidong Ferry, the first company to operate car ferry services between Incheon, South Korea and Weihai, China.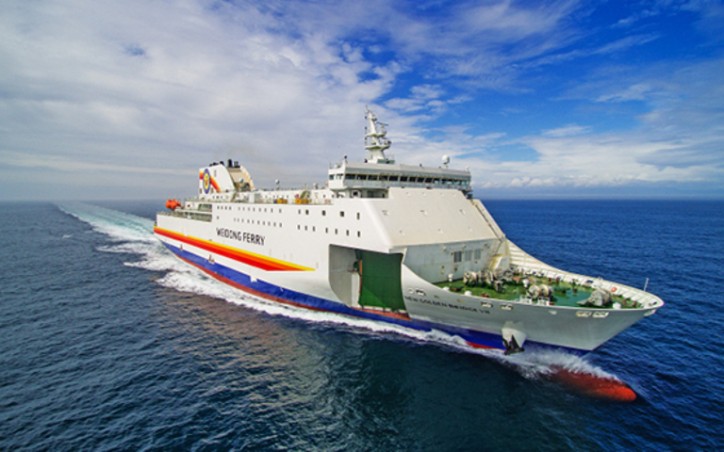 The new ferry named New Golden Bridge VII measures 196.1m in length, 27.0m in width and 32m in height, capable of accommodating 724 passengers and up to 140 container trailers.
It also provides restaurants, and other amenities including coffee shop, duty-free shop, karaoke bar and convenience stores.
The ferry ship is also equipped with two sets of key driving equipment such as an engine and generator to allow redundant equipment to be used in an emergency like sinking or fire, a measure in compliance with SRTP (Safe Return to Port) under the reinforced SOLAS by the International Maritime Organization (IMO), which defines thresholds for passenger ships to remain safe for evacuation.
Other features include GPS (global positioning system), automatic fire alarm and sprinkler plus various safety devices. The new ferry is powered by a 16,000 hp engine, the first such engine in the class, independently developed by Hyundai Heavy Industries Co.
The new vessel to be delivered to the car ferry service operator on Sept. 10 will come into full service between Incheon and Weihai from Sept. 15.
Source: Pulse