Connecting North Asia & the Pacific Islands
ONE announced on Wednesday the enhancement of the market-leading South Pacific Service (SPS) from Oct 2018 connecting North Asia and the Pacific Islands with the launch of new Loop C.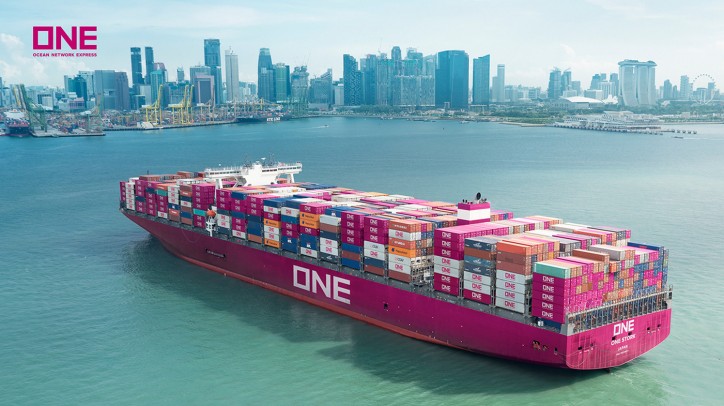 Loop C will offer direct access to/from Kaohsiung, Qingdao, Xingang in addition to the current services (Loop A & Loop B).
This new service structure will provide the most competitive container shipping services in this trade lane with weekly frequency and variety of port coverage. It will also improve the network connectivity and transit time to/from other ports via transhipment at Busan, by through ONE global network service covering over 200 major ports.
New SPS port rotation
Loop A
*Busan – Kobe – Nagoya- *Yokohama – Honiara – Santo – *Port Vila – *Noumea- *Lautoka – *Suva – *Nuku'alofa – *Apia -*Pago Pago – Papeete – Busan
Loop B
*Busan – Kobe – Nagoya- *Yokohama – Honiara – *Port Vila – *Noumea- *Lautoka – *Suva – *Nuku'alofa – *Apia -*Pago Pago – Papeete -Tarawa – Busan
Loop C (NEW)
Kaohsiung – Xingang – Qingdao – *Busan – *Yokohama – Tarawa – *Port Vila – *Noumea – *Lautoka – *Suva – *Nuku'alofa – *Apia- *Pago Pago – Santo – Kaohsiung
Source: ONE