Marine and offshore engineering consultancy Aqualis Offshore has successfully completed its position keeping role for the Egina FPSO which is now safely moored in Nigerian waters.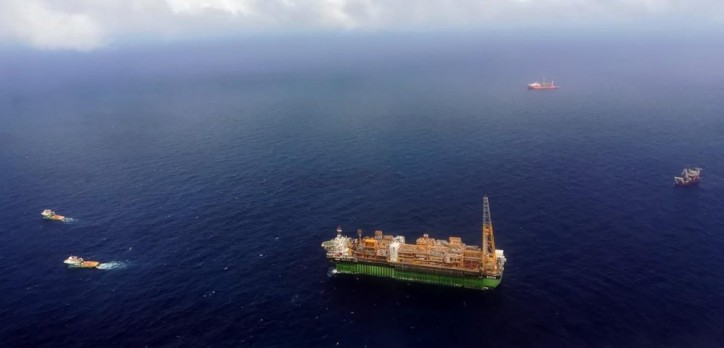 Aqualis Offshore's team of position keeping masters on board the FPSO first oversaw the installation of the four first mooring lines, which took the FPSO to storm safe condition. The team then continued their role for the installation of four further mooring lines.
In total, the Egina FPSO is now spread moored on 16 mooring lines (4×4).
Aqualis Offshore delivered the position keeping work as a subcontractor to EPCIC contractor for the FPSO, Samsung Heavy Industries (SHI).
"The entire position keeping job and installation of the first eight mooring lines was completed safely and on schedule," says Phil Lenox, director – Asia Pacific, Aqualis Offshore.
Total is the operator of the Egina field, which is located some 130 kilometres off the coast of Nigeria at water depths of more than 1,500 metres. The FPSO measures approximately 330m in length and is expected to have an oil storage capacity of approximately 2.3 million barrels of oil.
Source: Aqualis Offshore