Marine Atlantic
is conducting an investigation after one of its passenger ferry ships grounded early Wednesday while leaving
Port aux Basques
in southwestern Newfoundland for Cape Breton.
Spokesman Darrell Mercer told that the
MV Blue Puttees
was stable and no injured passengers or crew members were reported after the ferry ship struck a wharf a few minutes after leaving the main dock in Port aux Basques, Canada.
The vessel was carrying 398-passengers and 91-crew members sailing to North Sydney, N.S., when it hit the wharf at 8:32 am. LT. Local emergency authorities reacted and
Transport Canada
was alerted, but Darrell Mercer stated that there did not appear to be any considerable damage.
"It was surely very foggy this morning, but of course as part of the investigation all of those little details are going to be considered," Mercer told. "We are all going to look at what happened and all of the possible causes. But at this stage, it is much too early to speculate with the cause of the accident."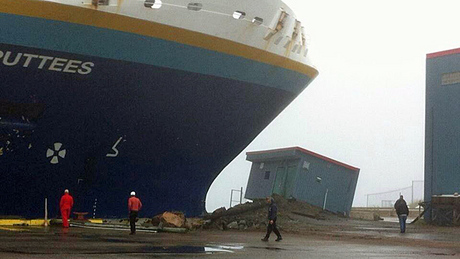 Mercer also added that the ferry vessel still had power when it grounded and passengers were given complimentary food and beverages before it returned to dock at almost 5 pm.
Marine Atlantic stated in a press release that the ferry accident would impact its schedule and clients would be contacted directly with revised sailing times.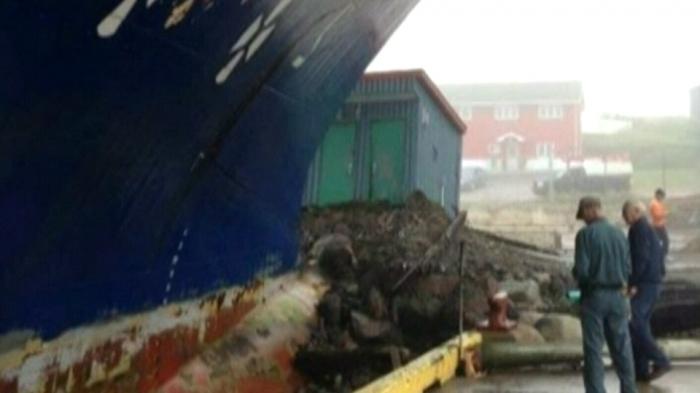 The grounded ferry vessel Blue Puttees came into service in March 2011 and almost instantly experienced problems involving its stabilizers. A brief but considerable listing that month caused mostly minor injuries involving several passengers and crew members. Marine Atlantic at the time blamed a combination of factors but reported the ferry ship is exceptionally safe.