Merkur Offshore GmbH in Germany has awarded Eidesvik a contract for the Viking Neptun for support work in the offshore wind market. Contract commencement is mid-September 2018 and the firm contract is 5 months with 2,5 months optional periods.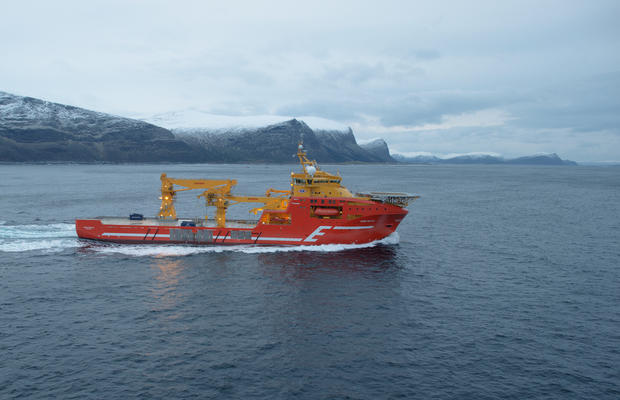 "I am very pleased that our organization again have been able to secure employment for the Viking Neptun through the winter months in the renewable segment. This is the 5th contract Eidesvik has been awarded in the offshore wind market since the beginning of 2016", says CEO Jan Fredrik Meling.
"We are very confident that the Viking Neptun will be a huge benefit for the progress of the commissioning works of Merkur with an unrivaled capacity and workability that can make the very best out of the upcoming winter months towards final operation of the wind farm in Q1 2019", says Managing Director of Merkur, Arjen Schampers.
The commercial terms are confidential between the parties.
Source: Eidesvik