Hebei Ocean Shipping Co (Hosco)* has decided to sell 2 of its 4 VLCCs*.
It is told that Hebei Explorer (built 1986 by Hitachi, 248,000-dwt) has been sold probably to Ocean Tankers for $24m.

According to official representatives like Cui Lixin,deputy general manager of North China Lines, the ship has not been sold yet, but there are candidates wanting to buy the tanker.

HOSCO bought the vessel a year ago for $23m. The company announced that the reason for selling the vessel is that she is too small and too old for the business. A year ago Hebei Ocean Shipping Co decided to make a fleet of 4 VLCCs, but the vessels were built between 1986 and 1995.
The second vessel waiting to be sold is the 301,000-dwt Hebei Mountain (built 1995). Also built by Hitachi and was acquired for $60m from the company Golden Fountain. Hebei Mountain became the most expensive owned by HOSCO.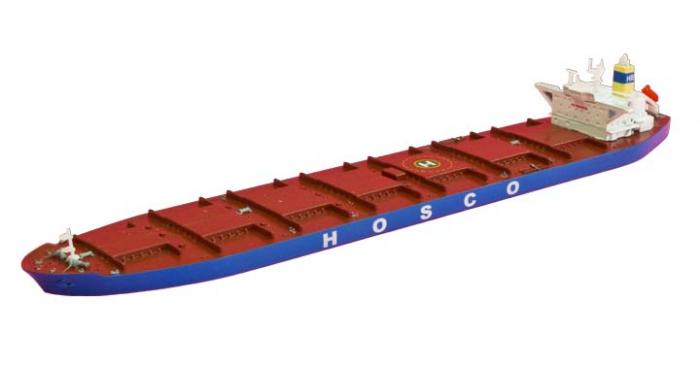 The deals for single-hull VLCCs built 10-20 years ago are complicated. For example 259,000-dwt Front Tobago (built 1993) was announced sold for $51m but the deal have collapsed.

Hebei Ocean Shipping Co has impressive fleet: 15 capesize and 17 panamax bulkers, 5 general cargo vessels and 1 big ore carrier (VLOC*), which was converted from a VLCC, which have been transformed from a VLCC. The idea of the shipping company is to make 1 transformation from VLCC into a VLOC.


*Hebei Ocean Shipping Co known as HOSCO - was founded in 1980 and the main activity of the company is global ocean transportation and ship management. Ever since the beginning of 1998, HOSCO has made progress, fleet became bigger, profits of the shipping company rose.

*VLCC - 160,000–319,999 DWT: Very Large Crude Carrier

*VLOC - Very Large Ore Carrier