The second ice-class LNG vessel provided by Teekay to the Yamal LNG project was delivered to the charterer on 06 September 2018 in Sabetta, Russia. At the request of the charterer, the team delivered the vessel almost three months earlier than anticipated.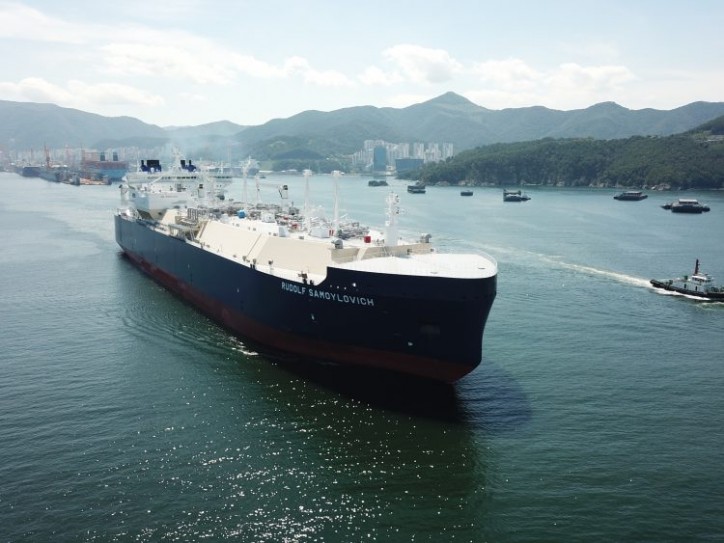 Rudolph Samoylovich joins the Eduard Toll as the second of six Arc-7 LNG carriers that Teekay will provide to the Yamal LNG project by 2020.
The vessel transited the Northern Sea Route after its delivery from the yard in Korea at the end of August.
"Congratulations to the whole delivery team across Teekay in ensuring the vessel was ready to load cargo from the newly activated Yamal LNG train 2.

Good luck and fair seas to Capt. Ceprasovs and the crew in delivering a continued service of operational excellence to our customer for many years ahead," - Teekay
Source: Teekay