Pacific International Lines' Kota Pekarang arrived at The Northwest Seaport Alliance's North Harbor on Saturday, Oct. 6, making its maiden voyage to Seattle.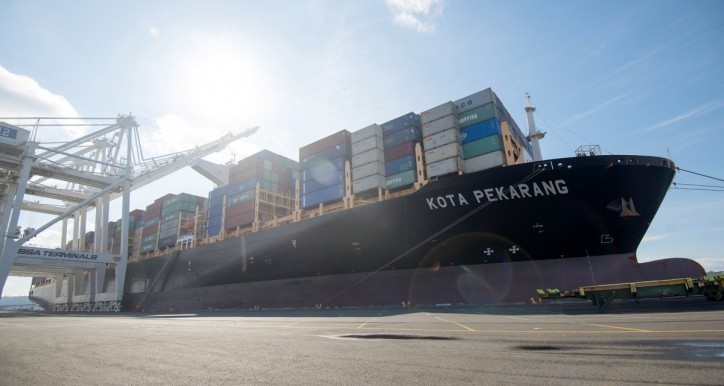 "The Northwest Seaport Alliance is proud to welcome PIL's weekly service to our gateway," said Courtney Gregoire, Port of Seattle commission president and co-chair of The Northwest Seaport Alliance. "As their strategic plans call for increased business in our region — where 40 percent of our jobs are tied to trade, we are here to ensure our quality service will keep their cargo and our jobs thriving here."
As part of the America China Service (ACS), PIL will make a weekly call at SSA Marine's Terminal 30. The new service rotation will consist of the following ports: Lianyungang – Shanghai – Ningbo – Long Beach – Seattle – Lianyungang.
"PIL is excited to expand our Seattle-area market presence," said Ernie Kuo, senior vice president of PIL USA Agency Services. "Servicing more than 500 locations in 95 countries, PIL recently celebrated its 50th anniversary. We look forward to our continued close partnerships long into the future."
While the Singapore-based carrier has been operating at Terminal 30 for many years through various partner carrier agreements, the Kota Pekarang is PIL's first vessel to call the harbor since 2014.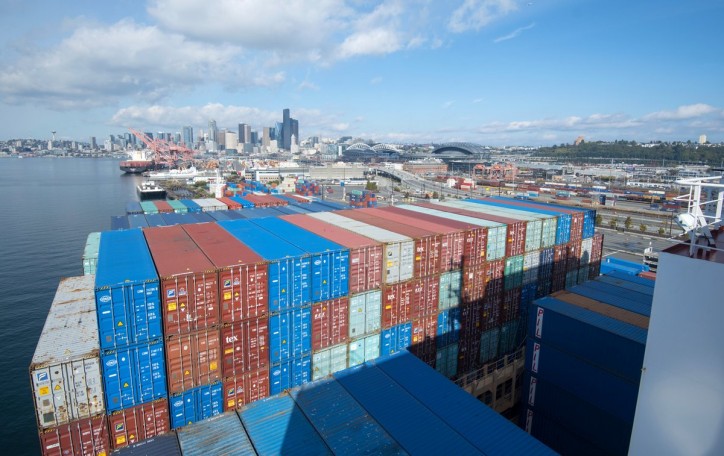 At 1,100 feet long and 158 feet wide, the Kota Pekarang has capacity for nearly 12,000 twenty-foot equivalent container units (TEUs).
PIL currently serves the major global markets through numerous U.S. service loops, and the NWSA is proud to support PIL's plans to grow market share in the Pacific Northwest.
According to a 2013 study, NWSA marine cargo operations support 48,000 jobs in the Puget Sound and generate nearly $4.3 billion in economic activity. If we factor in the farmers and manufacturers who ship products through the two harbors, NWSA's activities reach 443,000 jobs across the state.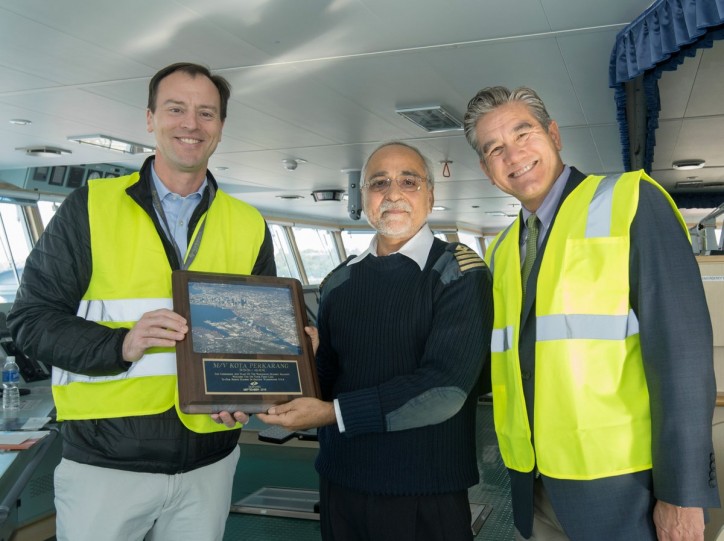 About Pacific International Lines
Pacific International Lines (PIL) is the world's ninth top container ship operator and one of the largest shipowners in Southeast Asia. PIL owns and operates with a fleet of around 180 container and multi-purpose vessels, serving over 500 locations in 100 countries worldwide. The group has several business units such as container manufacturing, ship recycling, marine service, real estate, depot and logistics services. One of PIL's subsidiaries, Singamas Container Holdings Ltd, is one of the largest container manufacturers in the world, with nine manufacturing facilities and 11 depots in the Asian-Pacific region.
About Terminal 30
Terminal 30 is a 70-acre container terminal on Elliott Bay in Seattle operated by SSA Marine. The marine terminal can handle containers and roll-on/roll-off cargo and features six cranes, 50-foot water depth, near-dock rail and two berths measuring 2,700 feet.
Source: NWSA