Star Bulk Carriers Corp. (Star Bulk) (Nasdaq: SBLK, Oslo: SBLK R), a global shipping company focusing on the transportation of dry bulk cargoes announced yesterday that, pursuant to the previously announced transaction of August 28, 2018, it took delivery of the first of the three firm dry bulk vessels, the E.R BRIGHTON, renamed to STAR BRIGHT, from an entity affiliated with E.R. Capital Holding GmbH & Cie. KG.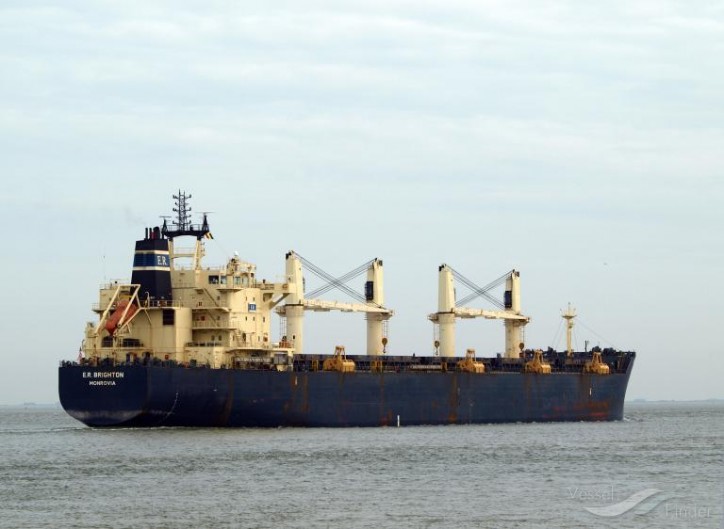 The Vessel was acquired for a combination of cash and shares. Following this delivery, the Company has 92,355,927 common shares issued and outstanding.
Star Bulk is a global shipping company providing worldwide seaborne transportation solutions in the dry bulk sector. Star Bulk's vessels transport major bulks, which include iron ore, coal and grain, and minor bulks, which include bauxite, fertilizers and steel products.
Star Bulk was incorporated in the Marshall Islands on December 13, 2006 and maintains executive offices in Athens, Greece. Its common stock trades on the Nasdaq Global Select Market under the symbol "SBLK" and on the Oslo Stock Exchange under the ticker "SBLK R".
On a fully delivered basis, Star Bulk will have a fleet of 111 vessels, with an aggregate capacity of 12.67 million dwt, consisting of 17 Newcastlemax, 20 Capesize, 2 Mini Capesize, 7 Post Panamax, 35 Kamsarmax, 2 Panamax, 16 Ultramax and 12 Supramax vessels with carrying capacities between 52,055 dwt and 209,537 dwt. The Company holds call options and has sold respective put options on 4 Capesize vessels, with exercise dates in early April 2019.
Source: Star Bulk