Panama Authorities informed that they have found more explosives aboard detained North Korean flagged ship. The vessel was coming from Cuba and was transporting undeclared arms.

5 wooden boxes were found by inspectors aboard the ship Chong Chon Gang, some kind of "anti-tank RPG (rocket-propelled grenade)". After the first box was found others were not touched because of the danger of explosion.
The ship Chong Chon Gang was transporting 10,000 tons of sugar, but hidden Cuban arms were discovered.

The boxes were discovered just after a week Panama Authorities found ammunition for grenade launchers and other types of ammunition. The vessel Chong Chon Gang was detained on July 15 for suspicion on transporting drugs.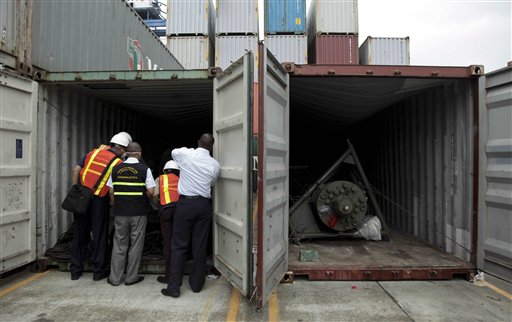 Source: AP