The Port of Mombasa has registered a new performance record of 1450 moves within an eight-hour shift in the container operations.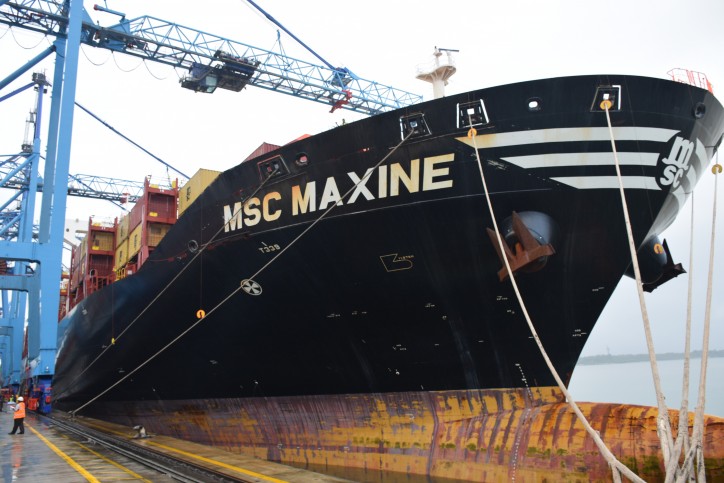 The record was set by Mediterranean Shipping Company (MSC) container vessel MSC Maxine in her maiden call at the Port of Mombasa on Wednesday (Oct 24th) ( beating the previous record of container carrier Livorno of 1265 moves registered late June this year.
MSC Maxine, with a container capacity of 9,411 TEUs, the largest container carrier to dock at the Port, also recorded an average of 181 gross moves per hour to break Liberian registered Livorno's record of 140 gross moves per hour. (Gross moves per hour is a maritime productivity term that defines the total container movement on loading, offloading and repositioning divided by the number of hours for which the vessel is at berth). The Panama-flagged vessel has a length overall of 300 m, a breadth of 48m, a height of 62 m and deadweight of 110629 tonnes and a gross tonnage of 94469.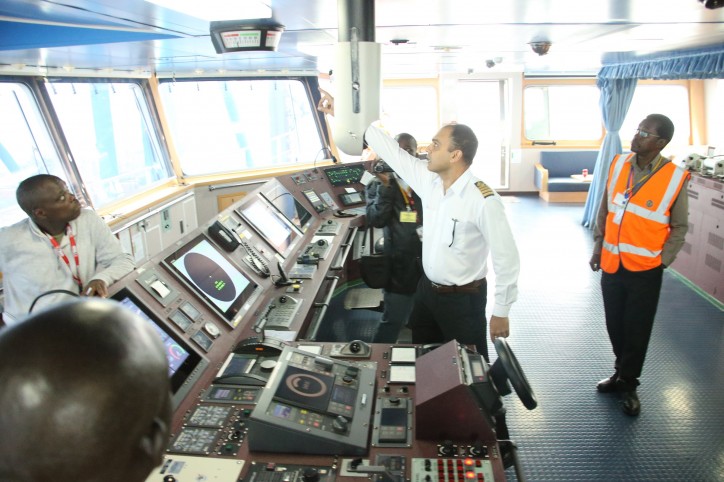 This is the third container operations record set within this year. The new record is an improvement of 20 % from the prior record at the Mombasa Port set in June 2018.
Before sailing out of the Port of Mombasa, the vessel is expected to have discharged a total of 1483 units full and 577 units of Transhipment containers for Dar es Salaam. The ship will also load 430 units full and 2,200 units of empties.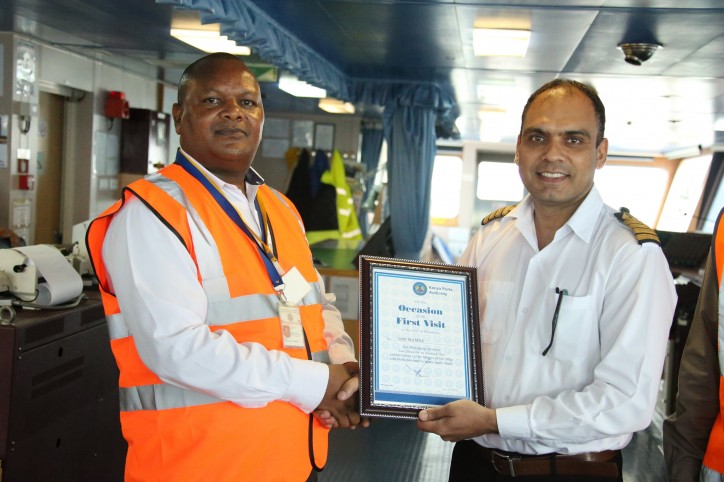 Commenting on the latest record, Kenya Ports Authority Acting MD, Dr. Arch. Daniel Manduku attributed the improved performance to a well-coordinated operation and diligence from the workforce: "The record performance is demonstrable proof that with right equipment, appropriate planning and a motivated workforce the fluidity of cargo operations can continue achieving the requisite efficiencies that all Port stakeholders are seeking."
He commended the operations team for the record performance regardless of the heavy downpour being experienced in Mombasa this week.
On his part, the Master of the vessel Captain Shashi Bhushan expressed delight on the historic performance adding "the KPA Pilot was very super and confident. He gave me vital information before we started the manual, we followed what we planned and safely came to the berth."
KPA has kept pace with its modernization of its cargo and ship handling equipment. This year, the authority has acquired one new Ship-to-Shore gantry crane (STS), 12 Rubber Tyred Gantry (RTG) Cranes and six rail mounted gantry cranes. In addition, KPA has received one Tug boat and Four Eco Hoppers.
Source: Port Mombasa