Helicopter rescue professionals have saved all 21 crew members from a cargo vessel, which sank off Hong Kong in a powerful typhoon, officials reported.

The crew members abandoned the 190-metre-long cargo vessel on Wednesday as the bulk carrier Trans Summer tipped on its side and sank 80 kilometers south-west of Hong Kong, Samuel Yip of the city's Flying Services commented.

Samuel Yip, a pilot that took part in the rescue operation, told that 2 helicopter teams were dispatched after a call at 10:39 a.m. and found some crew members on life rafts while others were floating free in the water.

"The cargo ship had started to sink so the crew members decided to abandon the vessel," he told.

"The waves were ten to fifteen metres high. The wind was 90 kilometres per hour. The air crew members saw the vessel was leaning to the left side by about 20 to 30 degrees and started to sink when it tilted almost 90 degrees."

The Hong Kong-registered bulk carrier was a bulk cargo ship sailing from Indonesia to China carrying nickel, he added.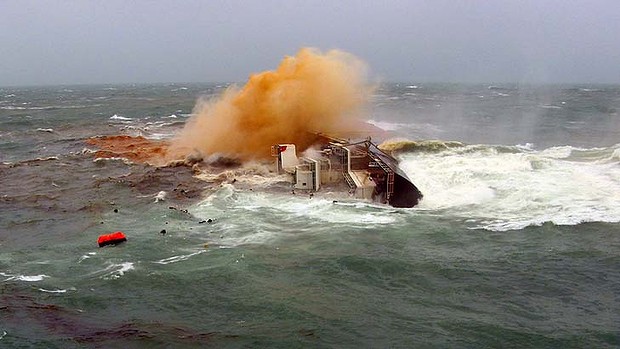 The Flying Services rescued 19 crew members from the sinking cargo vessel, while a ship from mainland China picked up the remaining 2 of the crew.

Samuel Yip also added that the crew members appeared to be mostly mainland Chinese.

Severe Typhoon Utor passed within 240 kilometres of Hong Kong on Wednesday after taking at least 6 victims in the Philippines.

Utor forced the closure of the city's financial market and schools and disrupted hundreds of flights, but did little other damage.