Kuwait Oil Tanker Co. (KOTC) has ordered three giant liquefied petroleum gas tankers (LPG) from Hyundai Heavy Industries at a cost of KWD64.895 million (USD213.360 million), the state-run Kuwait News Agency (KUNA) quoted KOTC Chief Executive Officer Sheikh Talal Khaled Al-Sabah as saying.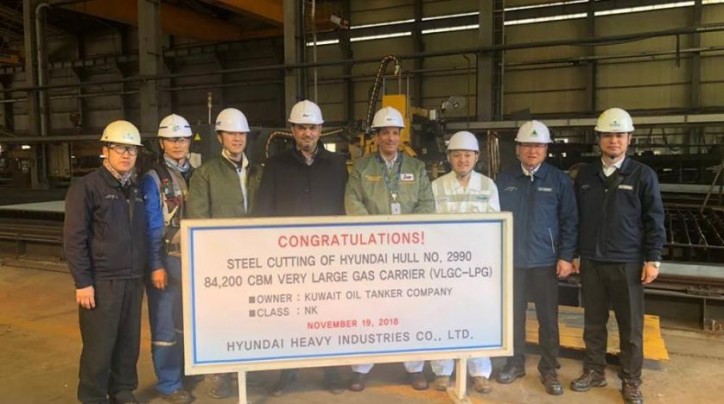 Each tanker can carry around 84,000 cubic meters, he said, adding that the tankers would be built in line with up-to-date world safety and environment specifications and standards.
The first vessel should be delivered at the end of 2019.
Kuwait National Petroleum Company's (KNPC) CEO Mohammed Al-Mutairi said that KNPC strategic plan will include building a new refinery with a capacity of around 430,000 barrels per day. He reported to journalists that related studies will be made soon. 
One of the studies will target increasing gas production for manufacturing purposes to 3.8 billion cubic meters per day by 2025, and the other is a study to create two new gas pipelines.
The company's refining capacity is expected to reach 1.4 million bpd by 2020 after operating Clean Fuels Project and al-Zour Refinery.
Source: Aawsat