Have you ever been on a cruise? If yes, what was the purpose of the cruise? You're a family guy and want to impress the wife and kids so you surprise them with an amazing cruise line? Or you're a rough adventurer heading on an expedition to the Antarctic? Or you're just a college student having a good time with your mates partying and what not? These are the main objectives you aim for when you think of a cruise. That joy of getting into a big ol' boat, leaving the part of earth called "land" and living life on the waters for a month or two with a countless number of other strangers who pretty much have the same goal in mind:- exotic cuisines, salty hair, gambling, worldstar service and even sea sickness. Going on a cruise is as exciting as it gets. But did you know there are educational cruises too. As in, you get to experience all of the above and then some. Something knowledgeable too. You'll not only be going on a cruise but you'll be coming back with a global perspective. If you are a student reading this right now sulking in bed with your college homework beside you and need something memorable in your life, these cruises may be the thing you need right now. Not only for students but for any age groups. Be it kids, teenagers, the working class or the elderly, you'll definitely find a course to attend to while cruising. Below are just three of the many services provided.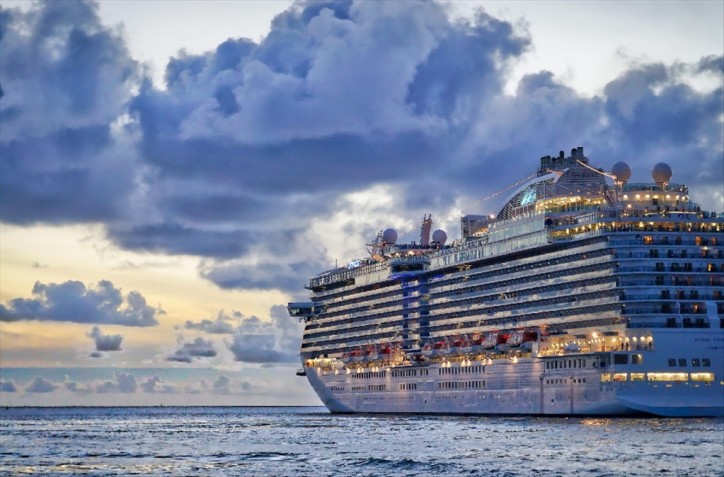 1. There is a cruise line where in you can study a semester worth of college on board the ship, while travelling. You will be literally spending a semester at the sea. This ship contains classrooms, laboratories and renowned faculties who can lecture on various topics of your choosing. This program is recognised by top affiliated universities and having a certificate in your resume is a crucial ingredient in nailing a job. This program has had notable guest lectures from Indira Gandhi and Fidel Castro to Nelson Mandela and even the prince of Saudi Arabia over the course of its history. Being part of this spectacle is something to be proud of. It's not only studies. Once the ship ports then there are no classes. Students are allowed to travel the place they have reached. You get to travel with friends from various geographic and different cultural backgrounds. The best stories of your life will be from this voyage.
2. There are also culinary cruises where in you get a masterclass from, the best chefs around the world and learn to cook. A cruise always has people on board from different countries and hence different cultures. Now, if you were an amateur cook or in culinary school, you know how important it is to know foreign culture and specifically, the type of food and the type of raw ingredients that is involved in their cooking. If you have a boat full of them and each and everyone is from the same field of work as you, you'll probably get an idea of how much worth of culinary knowledge is on that ship. These voyages enable one to attain tasty knowledge, amongst people that are experts in those cuisines. World-renowned chefs are there to guide you through the journey. Wine voyages are also a part of the parcel. You get hands-on instructions from top-notch chefs across the world. Wine cruises proffer tastings and lectures as well as wine pairings during lunch and dinner. When the ship ports you get to travel with them, including tours of local markets to buy ingredients, visiting vineyards and what not.
3.  If you want to be a cut above the others and be successful in life but you lack the motivation to get out of your bed early in the morning, why not get educated in life itself? There are cruises where in, you can participate in talks of well-known people who have been through thick and thin to reach at a position that they are now. Motivational talks is an added bonus while you enjoy a nice glass of bubbly and witness the brightly coloured sky as the sun kisses the sea. Get lectured by artists, celebrities, entrepreneurs, astronauts and know what helped them achieve their dreams. Get a new perspective in life. The hardest part about getting older is not knowing what the future holds for us. Talks like these may help you spark up that ember within you.
If the notion of sitting in lectures/talks and experiencing the delight of cruising at the same time intrigues you then these services (among many others) may be something to think about. Its a no brainer that these courses are going to interesting and educational nonetheless. You'll be learning so much, taking notes, jotting down points, hell even writing an article using an e writing service for your travel blog. Getting on cruises like these help you return home with a global perspective in travel and many other topics. Oh and also a new network of friends. That too from all around the world.