It has been just 2 days since the cargo ship
MV Smart ran aground
on a South African beach, but the accident is already being coined as the biggest salvage event in the history of the country.
As gCaptain reported, the 273-meter long vessel grounded on a sand bar on 19th of August, 2013 while departing the Port of
Richards Bay
laden with 147,650 tons of coal. It is yet unclear specifically how the bulk carrier ran aground, but the result was catastrophic as she ended up snapping in half (just like
MOL Comfort
) at around amidships while being battered by waves up to 10 meters high.
Even though severe weather condition kept salvage crew members at bay for most of Tuesday, it seems that efforts have started to pick up.
Subtech Group
, which is a South African-based maritime services company, has been hired to head the pollution response and fuel removal along with SMIT, and efforts to mobilize crew members and equipment have been ongoing in order to salvage the grounded bulk carrier.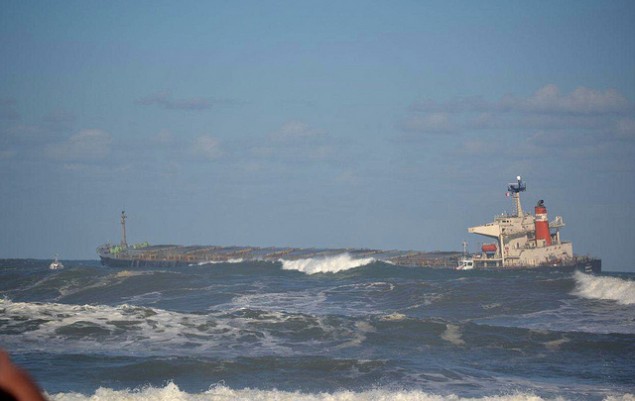 In an update from Subtech, the company said that Salvage Master, Neil Scott-Williams is on site with Morgan Castle and a dive team and RHIB which were mobilized Tuesday night. The update said that a Subtech crane truck/barge and the tugs Reier and Teras Hydra are mobilizing today. Meanwhile, the Fairmount Glacier will mobilize out of Cape Town and additional resources are being flown in from Holland by SMIT.
Initial efforts are going to focus on the fuel and lube oil removal of the grounded ship. Reports in the media have indicated that there is estimated 1,769 tons of fuel oil and 129 tons of diesel onboard the cargo ship.
Kevin Green, who is a marine conservation officer from Richards Bay, stated earlier Wednesday that although there wasn't any fuel leaking from the grounded vessel, some of the bulk carrier's payload had started to shift out.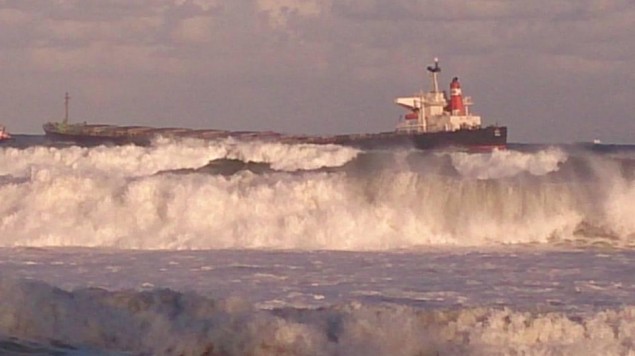 "There is coal dust coming out of the grounded vessel that our scientists are currently evaluating to assess the threat," Kevin Green added. He also told the coal didn't pose an immediate threat and the main focus is going to be on keeping the fuel contained.
With any luck the weather is going to hold out and salvage crew members are going to make quick work of the remaining fuel onboard, cargo and remaining hull from the area. We'll be sure to update as new information comes in.