Europe's leading network for smaller and intermediate size tankers Gothia Tanker Alliance announced the delivery of the fourth vessel LNG-fueled vessel Fure Valö.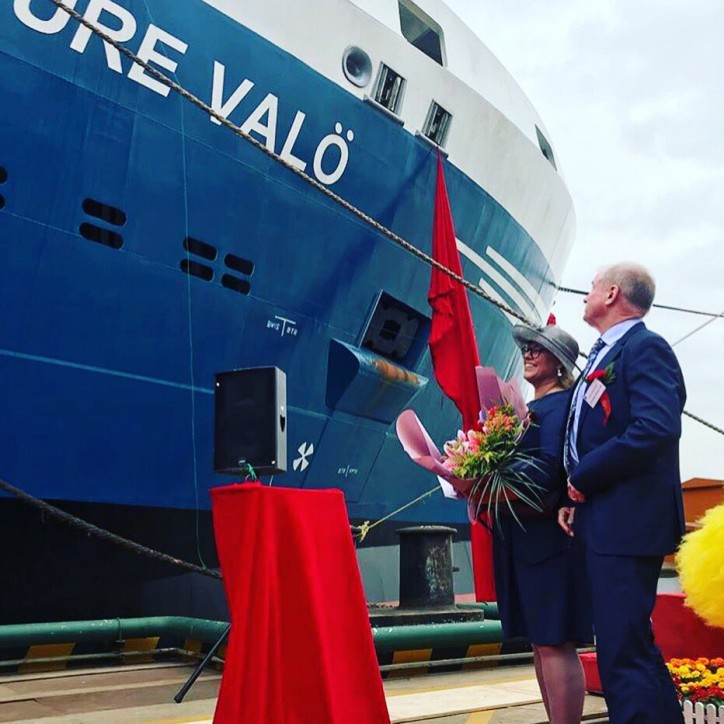 The vessel was named on the 17th of November and delivered to owners Furetank on November 27, the company tweeted. Fure Valö has been delivered at the Chinese Avic Dingheng shipyard.
Fure Valö is vessel number four in a the serie of six climate smart, high quality new buildings that will join the Gothia Tanker Alliance.
It is a part of the six-vessel series ordered by the Gothia Tanker Alliance members Furetank, Älvtank and Erik Thun, Gothia Tanker Alliance said.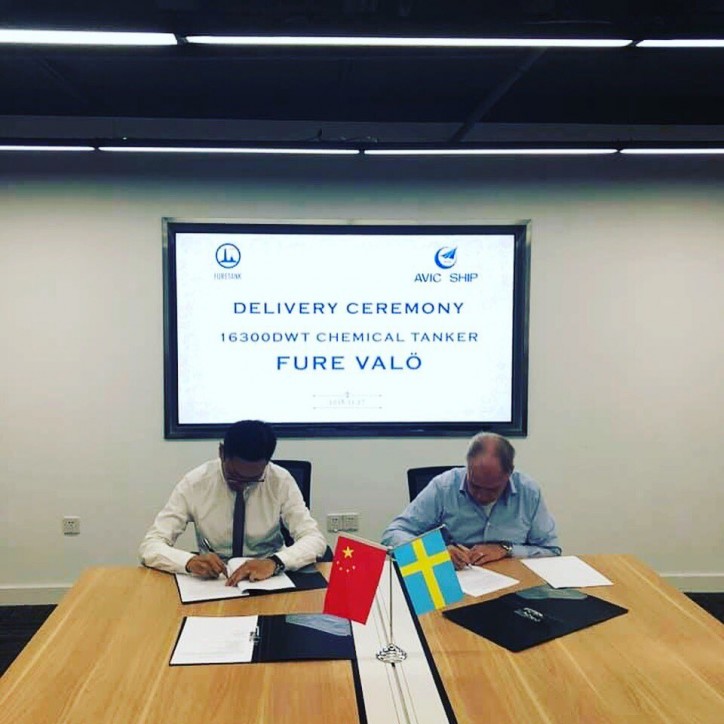 Furetank Rederi AB, Rederi AB Älvtank and Thun Tankers BV are building six intermediate size tankers at Avic Dingheng Shipbuilding Ltd. The vessels – of which Furetank will own three, Älvtank two and Thun Tankers one, two have been delivered (Fure Vinga and Ramanda) and the other four are expected in 2018-2019.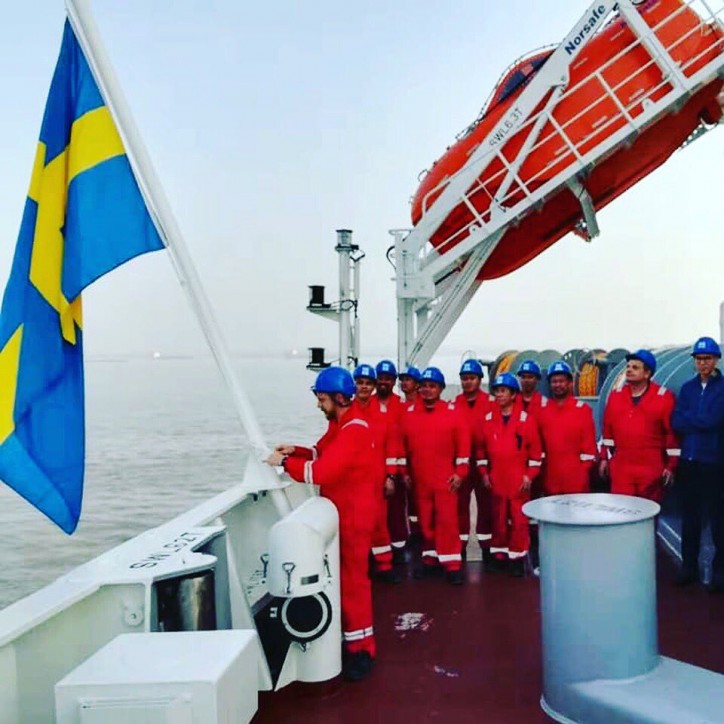 The vessels are built to a design, developed by FKAB together with Furetank with special focus on minimal impact on the environment, with close to 50 % reduction of CO2 emissions.
The vessels fulfills the Tier III rules, have dual fuel/LNG propulsion including LNG in port consumption, LNG for Inert gas production, power production with floating frequency, battery backup (UPS) for all vital functions to minimize use of auxiliary engines, installed ballast water cleaning system, ice class 1A and Alternative Propulsion System.