Department of Environmental Affairs (DEA) has activated its emergency response plan for the Richard's Bay area.
A team of all the relevant environment and disaster response agencies has been mobilised to put in place necessary preventive measures to protect the coastline against any possible pollution from the grounded bulk carrier MV Smart that ran aground in KwaZulu-Natal.

In the midday hours of 22nd of August, the fuel tanks of the cargo ship were still intact, however several cargo hatches have sustained damage resulting in the release of some coal cargo.

A monitoring plan was prepared to investigate the potential impact of coal and the department's immediate priority was to close off the Mhlathuze Sanctuary - located south of the grounding site - from any possible oil spills that is a breeding and nursing area for important fish species, and it provides a home to over 20 000 birds of various types. The department, working closely with the local maritime officials, has put in place steps to respond as quickly as possible to any oil spills, which may affect the nearby beaches, and continues to remain on high alert should the situation deteriorate.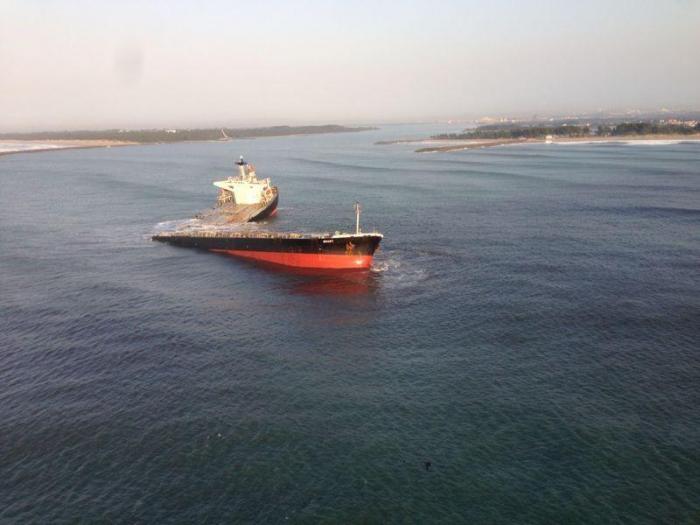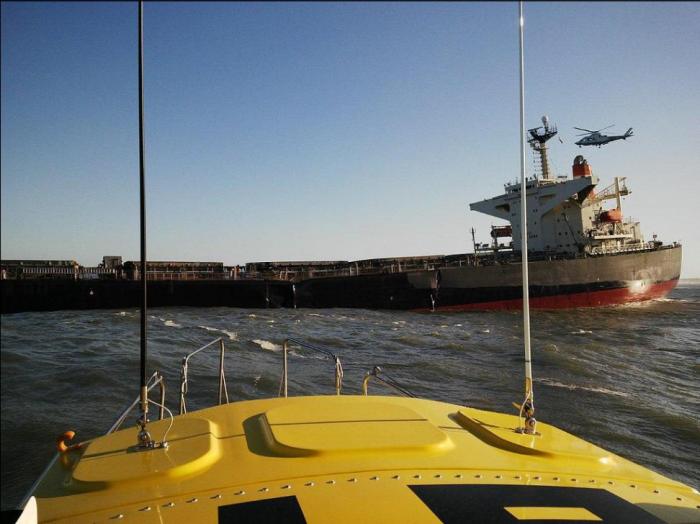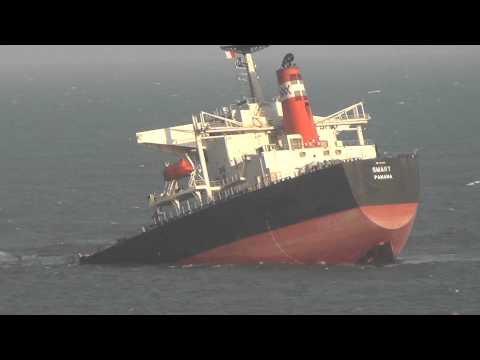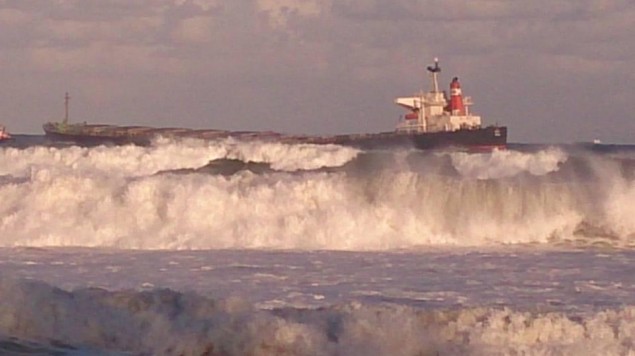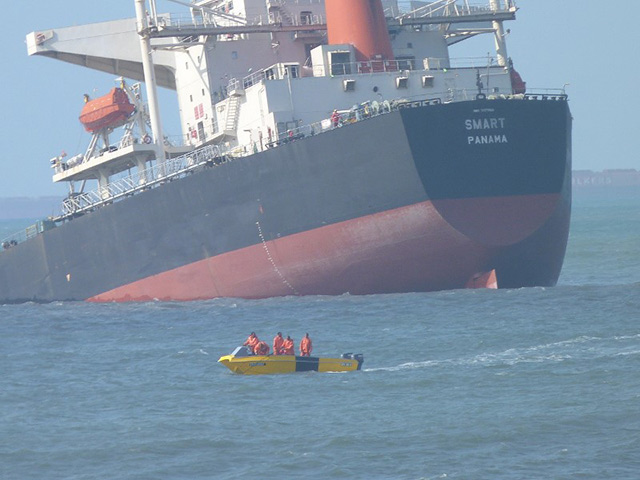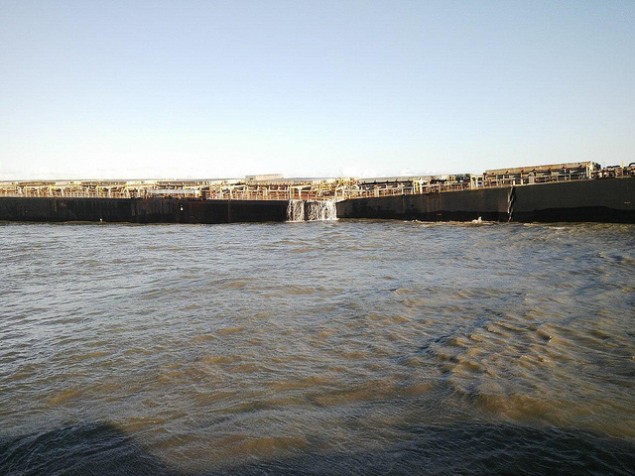 Update on August 22:
It has been just 2 days since the cargo ship MV Smart ran aground on a South African beach, but the accident is already being coined as the biggest salvage event in the history of the country.
As gCaptain reported, the 273-meter long vessel grounded on a sand bar on 19th of August, 2013 while departing the Port of Richards Bay laden with 147,650 tons of coal. It is yet unclear specifically how the bulk carrier ran aground, but the result was catastrophic as she ended up snapping in half (just like MOL Comfort) at around amidships while being battered by waves up to 10 meters high.
Even though severe weather condition kept salvage crew members at bay for most of Tuesday, it seems that efforts have started to pick up.
Subtech Group, which is a South African-based maritime services company, has been hired to head the pollution response and fuel removal along with SMIT, and efforts to mobilize crew members and equipment have been ongoing in order to salvage the grounded bulk carrier.
Read more the whole article at:
Grounded MV SMART Salvage Kicks Into High Gear