Handover follows first shipment of LNG from Wheatstone Project last year
Remaining port infrastructure transferred to State and will be adapted for wider cargo trade uses
Port to sustain jobs from Wheatstone Project and wider trade through the region
Pilbara Ports Authority has added new cargo capacity to its ranks with the final handover of the State's newest port, the Port of Ashburton.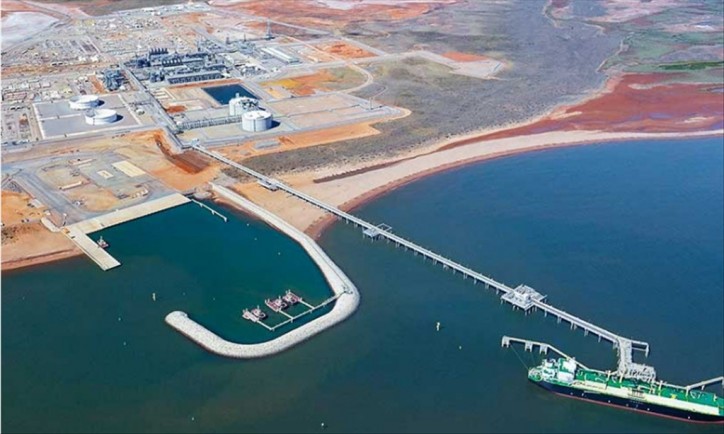 Located 12 kilometres south-west of Onslow, the port's foundation construction was funded by the Chevron-operated Wheatstone Project under a State Development Agreement.
The port includes 312 hectares of common-user area, an infrastructure corridor and 250 square kilometres of port waters.
In October 2017, the commencement of LNG exports from the facility marked the transfer of the channel and navigation areas to Pilbara Ports Authority's management.
The remaining port infrastructure has now transferred to Pilbara Ports Authority, and will be re-developed from a construction support facility to a general cargo port.
Once cargo is ready, the port will operate as a common-user facility to support trade and industry throughout the region.
Pilbara Ports Authority currently oversees operations at the Port of Ashburton, Port of Dampier and Port of Port Hedland. Future multi-user ports are being planned at Balla Balla, Cape Preston East and Anketell.
Comments attributed to Transport Minister Rita Saffioti:
"The Port of Ashburton has been designed as a multi-user facility for the export of LNG and other hydrocarbon based products with capacity for the import and export of general cargo, fuel and supply base activities to service offshore operations in the Carnarvon Basin.

"With the final handover complete, it is expected that other projects and companies will make use of the port which is expected to stimulate further business opportunities and create local jobs in the region, and the nearby town of Onslow.

"The handover is a significant milestone for all parties involved in the project and delivers a substantial piece of transport infrastructure to the State of WA."