Mv S'hail al Wajbah of S'hail Shipping recently joined the Klaveness Baumarine pool.
S'hail Shipping is now Qatar's largest dry bulk carrier owning company and is rapidly growing into becoming a major player from Qatar in the international shipping arena.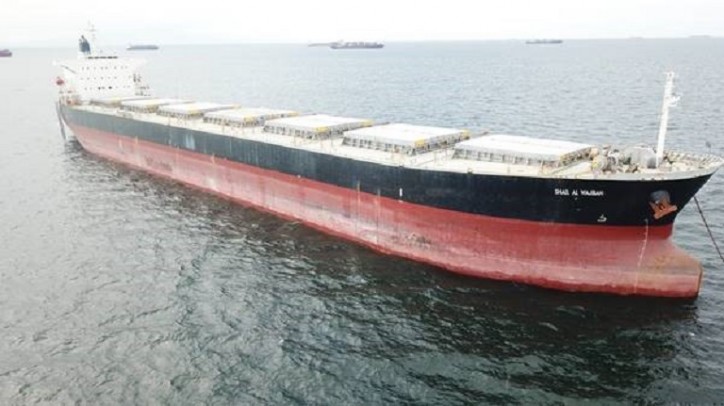 Mr. Mohamed Khalifa Al-Sada, Chairman and Managing Director of S'hail Shipping and Mr. Rajiv Pal, CEO shares that they are looking forward to developing a long-term mutually beneficial strategic relationship with Klaveness which translates into contributing to Qatar's economy in non-oil & gas sectors.
Head of Pool Management Hans Næss Olstad explained: "With this third vessel in the Baumarine Pool, S'hail is becoming a noteworthy participant for Klaveness. Our long experience in dry bulk along with the transparency and flexibility to convert from floating to fixed rate while the vessels are trading in the Pools are our way of working. We have always believed in knowledge sharing on the market and experiences for the benefit of our customers".
S'hail vessels in the Pool have access to the Klaveness deal flow and chartering offices in Oslo, Dubai, Singapore and Shanghai, and to our network of first-class charterers, enjoying the spot trade without having the positional and counterpart risk – major challenges in a fragmented industry.
Michael Jørgensen, VP and Head of Panamax Dry Bulk in Klaveness Asia said, "We are happy to have this third addition form S'hail and their Qatar Team with us. I can see a significant opportunity in our Pool Platform to improve the way we work and add positive P&L for our members, where Klaveness Market Research and our in-house Digital Solutions are essential to make smarter decisions and enable our customers to stay ahead of the game.
The MV S'hail Al Wajbah joined the Baumarine Pool 30 November.
Source: Klaveness