Recently J. LAURITZEN captured some great footage of Eva Bulker while she was hard at work, loading logs directly out of the water at the inner Anchorage of Prince Rupert in British Columbia, Canada.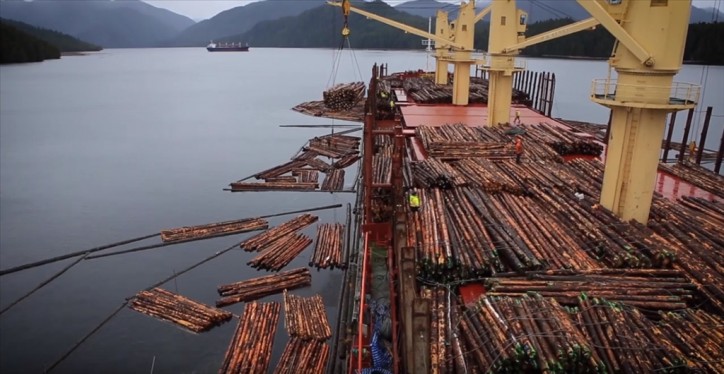 Eva Bulker was built in 2012 at Naikai Zozen in Japan, together with her 3 other sister ships Anne-Mette Bulker, Nicoline Bulker and Milau Bulker, all controlled by Lauritzen Bulkers.
These ships are regarded as the most cost-efficient logger-fitted bulk carriers in the market. Since 2012, Eva Bulker has carried around 1.1 million metric tones of logs on 34 cross-pacific voyages.
Source: J. LAURITZEN