Prior to delivery on Dec. 19, 2018, Crowley and the ship's crew successfully carried out a sea trial of Taíno.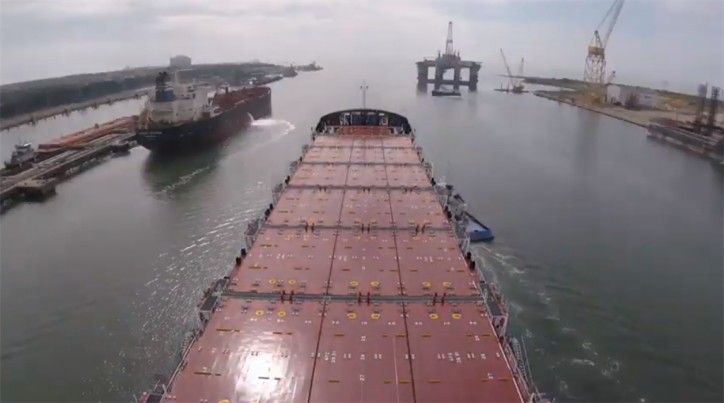 The vessel is the Crowley's second of two of the world's first combination container/roll on-roll off (ConRo) ships powered by liquefied natural gas (LNG).
Taino was built by VT Halter Marine Inc., of Pascagoula, Miss. The sea trials are part of the vessel's preparation for her upcoming maiden voyage from Jacksonville, Fla., (JAXPORT) to San Juan, Puerto Rico.
The two LNG-powered vessels are part of Crowley's major modernization of the Puerto Rico-U.S. mainland trade that have added velocity to the island's supply chain.
Source: Crowley