The cargo ship Yong Sheng operated by China's Cosco Group has begun a voyage to Europe but not through the Suez Canal. There is a shorter route - the Arctic Northeast Passage reducing the shipping time significantly. The Chinese vessel departed from Dalian in China and is heading to Rotterdam (Netherlands). This is the first commercial passage of a vessel from China through the 2,936 nautical mile Northeast Passage off Russia's northern coast.

The global warming allows the ships to pass through the traditional "frozen" waters. Sailing through the Bering Strait is expected to reduce the journey time by about 12 to 15 days compared to the widely used route via the Suez Canal and Mediterranean Sea.

If Yong Sheng takes the route through the Suez Canal it will take 48 days to reach the final destination Rotterdam, but if the Chinese cargo ship takes the Arctic Northeast Passage it will take only 35 days.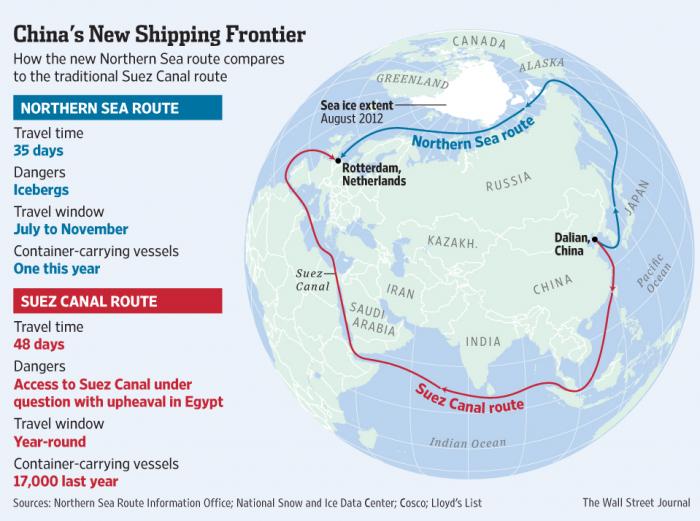 The ice is melting in the Arctic in this time of the year and for 4 months The Northeast Passage (a.k.a. the Northern Sea Route) will be navigable. Climate change allows Arctic route to be open for ships for longer. There is even no need of icebreakers.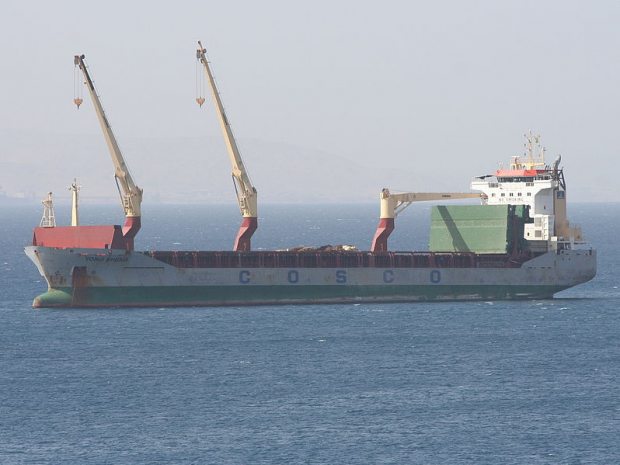 The foreign trade by sea is extremely important for China as it represents about 90%. New shipping routes will give the chance for development of the northeast China. So far Russia have allowed to 372 vessels to sail through all or some of the passages. Last year Russian authorities have granted only 46 full transits and only 4 for 2010.

"September and October are our best months, where there is hardly any ice across the entire route," stated the head of the NSR Information Office, Sergey Balmasov.

"All we expect an essential increase in permit applications if temperatures continue to rise in coming years," Mr. Balmasov told. "But change in the climate could work both ways, so if temperatures decrease the route is going to become impenetrable without ice-breaking escort vessels."