A family from Florida who is searching for sea treasures in the Atlantic Ocean became rich for a weekend. A historic wreckage was found estimated at $300,000 worth of gold.

The family members are spending their time together and they always believed that will find what they were looking for according to Brent Brisben, whose company 1715 Fleet - Queens Jewels LLC owns the rights to the wreckage.

The wreckage is believed to be part of a convoy of 11 vessels that went down in a hurricane off the coast of Florida in 1715 sailing from Havana to Spain.

Of the estimated $400 million in treasure on board, about $175 million has been recovered. The other parts of the treasure are hidden deep in the water. Brent Brisben's company bought the rights to the wreck site from the heirs of legendary treasure hunter Mel Fisher in 2010 and allows others to search under subcontracting agreements.

Brisben explained that the story of the 1715 wreckage was implemented in the 1977 film "The Deep" and for the 2008 film "Fool's Gold".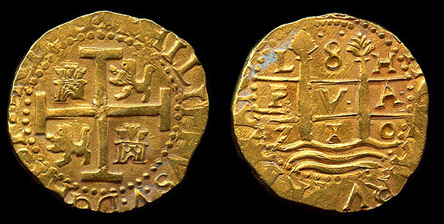 Sources say that there are more than 2 million silver coins and an untold amount of gold deep in the water. In 2010, one Florida woman found a 5.5-inch-tall statue of a gold bird while searching near the shipwreck. Even though one of the bird's wings is missing, the statue was appraised at $885,000, according to 1715 Fleet-Queens Jewels.