B&M, one of the UK's leading variety retailers, has announced it is increasing its cargo into the Port of Liverpool by 30 per cent following frustrations with delay-struck southern ports.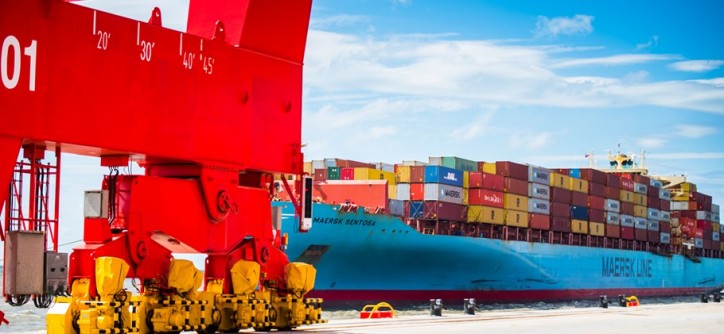 After completing a successful trial at the port, the company, which has 600 stores and employs over 28,000 staff across the UK, will now ship 80 per cent of its stock via Liverpool, increasing 30 per cent of the volume on a trial basis.
The move comes amidst ongoing distress in southern ports, with the bargain retailer increasingly frustrated with delays and ongoing inland logistic issues.
Over the coming months, B&M expects to shift all cargo to Liverpool in a permanent move, citing quicker lead-times and a reduction in road miles afforded by the port's central location as among the key reasons why.     
Jerome Wildsmith, B&M's Head of Supply Chain said: "Over the past few years, we have strengthened our relationship with the Port of Liverpool, importing increasingly larger volumes of cargo and taking advantage of strong partnerships with our shipping operator Maersk and our inland logistics supplier, JWT Commercial.

"We recently increased our imports into Liverpool from 50% to 80% of our total cargo, with a view to converting this into a permanent move. As we continue to grow the business, we'll be able to offer our customers a more efficient service as well as reduce our carbon footprint thanks to the fantastic connectivity provided by Peel Port's multimodal services."

Roger Megann, Head of Commercial (Containers) from Peel Ports added: "We're proud to strengthen our partnership with B&M, testament to the best in class expertise, prime location and facilities available at the Port of Liverpool.

"It also marks a further shift away from southern ports, with problems only expected to worsen as Brexit moves closer, congestion shows no sign of easing and delays get longer."
Source: Peel Ports (Additional information about the Port of Liverpool at CruiseMapper)