Young Sheng is finally in Rotterdam. The ship owned by COSCO Shipping started the voyage from Dalian and is the first Chinese vessel ever passed through the Northern Sea Passage in the east Arctic. This route is shorter than the route through the Suez Canal. Young Sheng needed 35 days to take the distance from Dalian to Rotterdam. The route through the Suez Canal is estimated 13-15 days longer compared to the Arctic Northeast Passage.

Global warming made ice to "disappear" and will allow development of the maritime trade. This is a shorter route to Europe and North America. China's industry will benefit from the global climate change. COSCO Shipping's first experiment was successful. The new route will give a chance Chinese maritime companies in the way of searching for market growth. Now, COSCO Group has opportunities for exploring the new shortcut and to improve the specialized cargo shipping services.

Yong Sheng started this "maiden" voyage on Aug 8 from Dalian and finished it in Rotterdam on September 11. For a first time a Chinese merchant vessel has taken the distance to Europe through the east Arctic.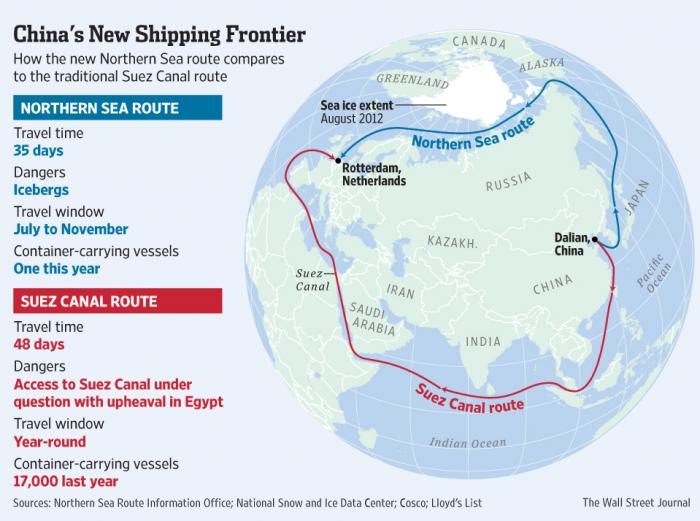 Ship characteristics of Yong Sheng:

Ship Name : YONG SHENG
Flag : Hong Kong
Type : General Cargo Ship
IMO number : 9243813
MMSI : 477265600
Call Sign : VRCA4
Built : 2002
Size : 160 x 23 m
Draught : 8.5 m
Gross Tonnage : 14357
Deadweight : 19150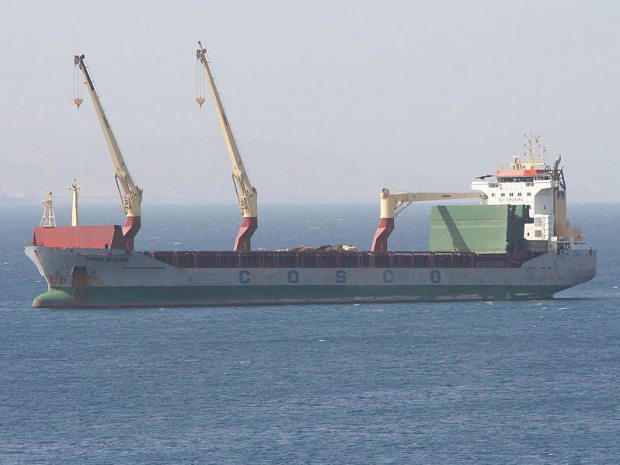 The North East Passage is navigable only for 4 months starting from the beginning of July. This time of the year the ice melts and ships can take advantage from the weather conditions. The Northeast Passage is calculated as the most business friendly route, less expensive and it is long 2,936 nautical miles (5,437 kilometers).
Chinese vessels will have the opportunity to sail across, the Bering Strait, the East Siberian Sea and Vilkitsky Strait in order to reach European ports.

Qi Shaobin, a professor at Dalian Maritime announced:
"Once the new passage is opened, it will change the market pattern of the global shipping industry because it will shorten the maritime distance significantly among the Chinese, European and North American markets.".

It is known that China use the seas to export and let us not forget that China is the biggest exporter on the planet. Northeast Chinese cities will be have the privilеge to boost the northeast China region economically. The potential in front of Chinese companies is estimated to reach $683 billion.