7th Consecutive Month Above 800,000 TEU Mark, 5.4% Increase Over Last January
The Port of Los Angeles processed 852,449 Twenty-Foot Equivalent Units (TEUs) in January, the busiest January in the Port's 112-year history. The volumes represent a 5.4 percent jump over last January and mark the seventh consecutive month the Port has handled more than 800,000 TEUs.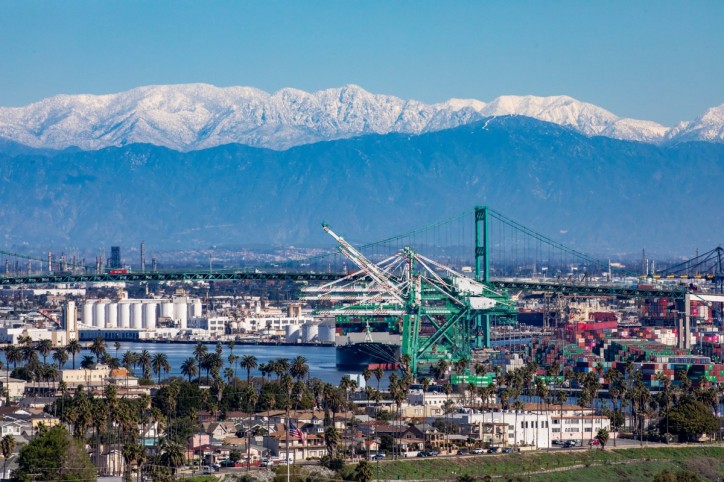 "These robust volumes reflect the pre-Lunar New Year surge of cargo, continued tariff-related inventory advances and strong consumer demand," said Port of Los Angeles Executive Director Gene Seroka. "With warehouses and distribution centers already full with spring goods and supplies, we will see softer volumes immediately after the Lunar New Year as anticipated."
January 2019 imports increased 1.7 percent to 429,923 TEUs compared to the previous year. Exports decreased 3.4 percent to 144,993 TEUs while empty containers increased 17.7 percent to 277,534 TEUs. Combined, January overall volumes were 852,449 TEUs, a 5.4 percent increase compared to last year.
Source: Port of Los Angeles (Additional information about the port at CruiseMapper)