The tragedy happened in the Washington Navy Yard where 12 people were killed by a former Navy reservist who opened fire and had to be stopped(killed) by the police.
FBI informed that the killer was Aaron Alexis, a 34-year-old civilian contractor from Queens, N.Y. After investigations it was concluded that the killer were acting alone, without any help.

Valerie Parlave working in FBI said a few words about the investigation:
"This investigation is still very active. No piece of information is too small."

U.S. Navy revealed more information for Alexis who was a full-time reservist from 2007 to 2011. He left his position in the beginning of 2011. The killer was part of the fleet logistics support squadron No. 46 in Fort Worth.

It is curious that Aaron Alexis was detained 3 years ago in Fort Worth for discharging a firearm in city limits. The explanation from the killer about that incident is simple according to him, he answered to the police questions that he had fired the gun accidentally when he was cleaning it.

If we go back in the past we can discover another arrest in Seattle 9 years ago for "shooting out the tires of another man's vehicle in what Alexis later described as an anger-fueled 'blackout."
U.S. Navy official told more about Alexis - he had received a general discharge from the Navy in 2011 "after a series of misconduct issues."

After the shooting, The Navy Yard had to be locked down. There are more people police officer and naval base officer injured during the rampage.

Authorities do not believe that this act of violence was an act of terrorism. It is an isolated shooting. People perished in the fire are at age from 46 to 73, civilians and contractors. Was the intention of Alexis to attack military personnel?
Who can expect that the war came at "home" territory.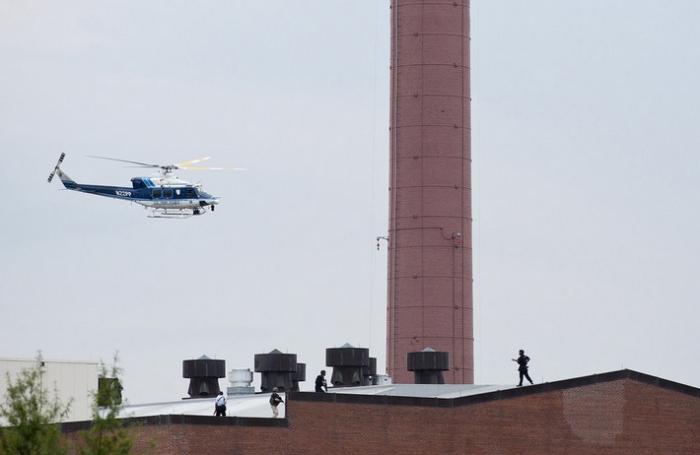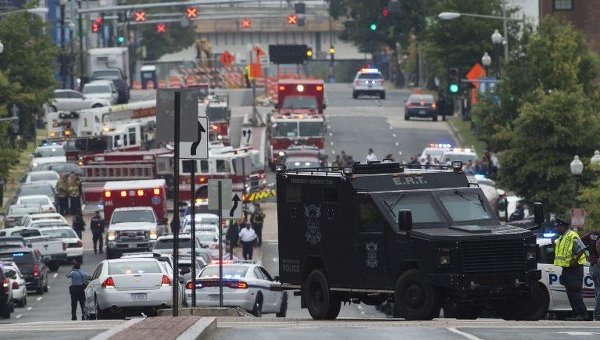 Aaron Alexis the killer